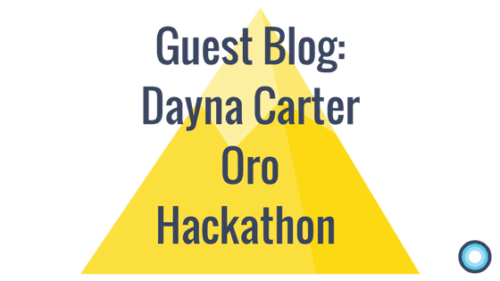 Written by former Lifehack teamie Dayna Carter
The Oro Hackathon was delivered over the weekend of 28-30 July, 2017 and was a success for all sorts of reasons. Firstly, each of the three powerful Upper Hutt based projects walked away …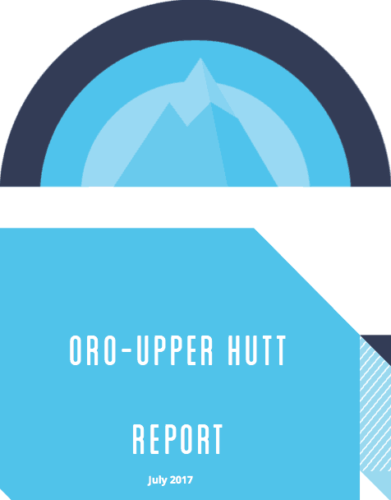 Oro was Lifehack's first intensive place-based programme. The programme built on existing relationships Lifehack had in Upper Hutt and was co-designed with local stakeholders. In trialling this new place-based approach we wanted to apply learnings from previous programmes about how …
Guest post by Paul Thompson of Upper Hutt Community Youth Trust
Why would I want to be involved in a hackathon and give up a whole weekend to help?  I mean I'm busy, I have too many things on …
Mike Ryan, Director Community Services at Upper Hutt City Council has written this guest post on Oro, Lifehack's most recent place-based collaboration based in Upper Hutt. In it Mike shares his reflections on the development and benefits of the programme, …
Over the past two months the Lifehack team has been running a programme in Upper Hutt called Oro, which focuses on mobilising the local community around a series of local initiatives and igniting localised cross-sector collaboration. This blog post is …
On 11 November 2016, around 15 people over the weekend came together to support the Oro whānau in their aspirations to develop existing and build new wellbeing initiatives that are co-designed with young people of Upper Hutt.
This weekend event …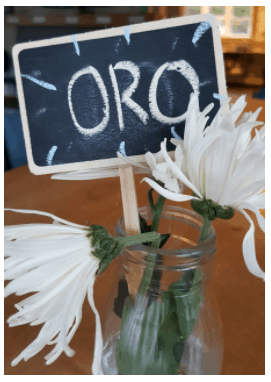 Our new programme, Oro, kicked off two weekends ago. And what a weekend it was!
We were joined by twenty five people, all whom had deep personal or professional connections to Upper Hutt. We couldn't have done this without support …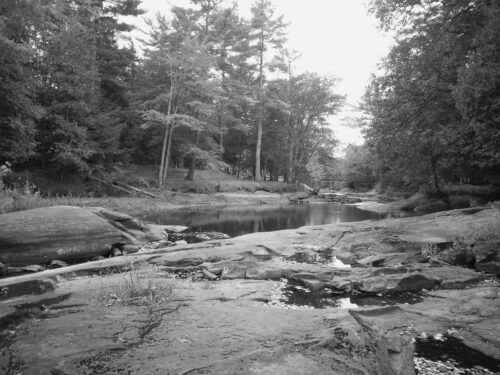 The Lifehack team has been on the road for nearly two weeks, meeting with the brightest minds in the space of public social innovation & impact en route to a conference in Montreal. After a couple of days in San …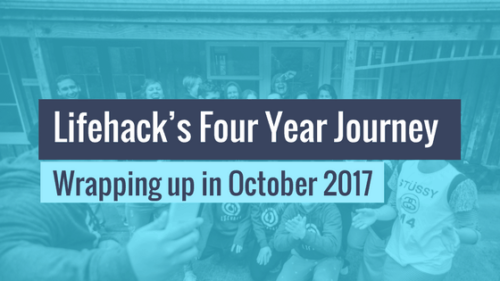 "Is Lifehack an institution or an intervention?" – Gina Rembe
As we draw to the close of Lifehack's mahi, we would like to send a massive thank you and mihi to everybody who's contributed to our kaupapa in the …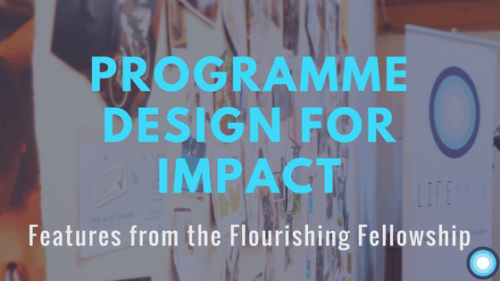 Designing a programme for impact is an ever-evolving art. This post shares some of the key programme design features from our flagship programme, the Flourishing Fellowship.
In 2017 we hosted our third iteration of the Flourishing Fellowship. Some aspects of …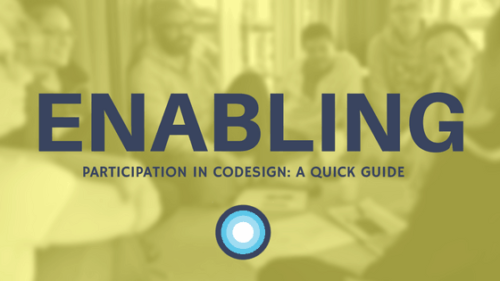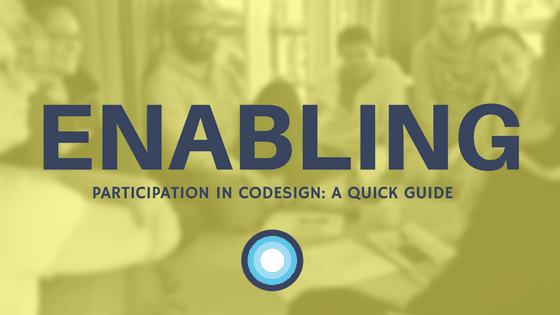 It's time to go full circle and share with you our learnings on youth participation over the past three years. If you're working in youth development or you're part of a start-up that's building a cross-disciplinary wellbeing/mental health intervention, read …
I have dreamt and thought about Lifehack for the last three and a half years. Since joining the team in early 2014, I have done just about all of the roles and tasks under the sun, from organising events to …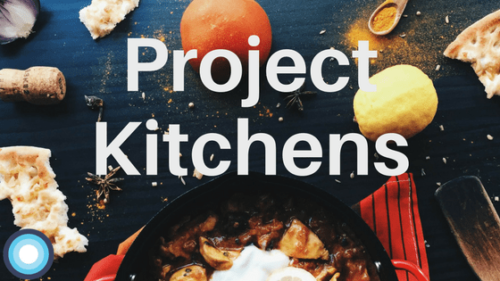 Experimenting with online facilitation
Over the past six months, Lifehack has been experimenting with online environment as a way to get ideas off the ground and awhi the work of various members of our community.
In February, Olivia & Kieran …
It's time for the next Lifehack update for 2017 and we have lots to share. We also have an update on the future of Lifehack.
What's been going on:  We've got two cracking programmes running at the moment. We're working …
Lifehack's programme designs have been iterations from all the work we've done in the past. Not only do we spent time reflecting and implementing learnings into future programmes, we also take inspiration from practitioners around the globe. If you're curious …