Oro Hackathon -The journey, outcomes and reflections
Written by former Lifehack teamie Dayna Carter
The Oro Hackathon was delivered over the weekend of 28-30 July, 2017 and was a success for all sorts of reasons. Firstly, each of the three powerful Upper Hutt based projects walked away with lots of outputs developed in collaboration with 60 + people involved into weekend, to yummy kai being shared by all, new relationships formed and many many more things.
Writing this blog got me reflecting back to how Oro Hackathon was born. So let me take you on a little journey of how the Hackathon came to be and see what the power of an invitation, relationships, collaboration and codesign can have on a community.
The Invitation
It all started with the beautiful human Fran McEwen. Fran is passionate about the wellbeing of Upper Hutt women wellbeing and many more things, like of course her special partner in crime her dog 'Ollie'. Fran was an inaugural Flourishing Fellow and it was during this programme where the spark for 'Shift' was founded. After her journey of going through the Fellowship and Te Kōanga, Fran knew she wanted something 'Lifehack' to happen in her community Upper Hutt. This is when Fran invited Lifehack out to Upper Hutt to have a conversation with some mover and shakers to see what could happen.
Relationships & Codesign
Lifehack (Dayna and Gina) met at the Upper Hutt City Council with a bunch of awesome humans passionate about young people in their community. There was a range of people in the room from people working in council, Upper Hutt Community Youth Trust, ACC, youth workers and local movers and shakers.
Together we had a conversation around the potential of running 'a thing' out in Upper Hutt. The agenda of this meeting was to get to know the people in the room, build an understanding about the barriers and enablers to wellbeing for young people in Upper Hutt. We quickly came to the conclusion that we needed to continue talking to see what 'this thing' could be so we agreed to come back together BUT this time have young people included into this conversation to get their input. Long story short, we ended up co-designing a programme called 'Oro – Upper Hutt'.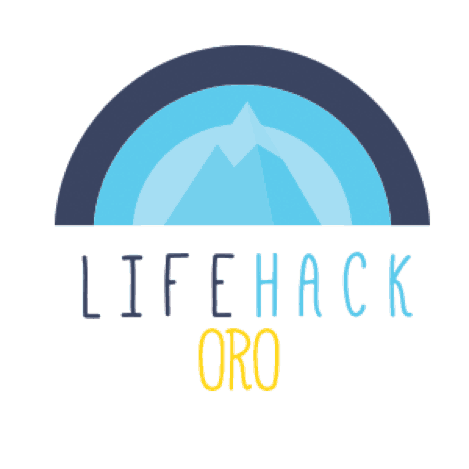 Oro – Upper Hutt was a programme merging all of Lifehack's learnings from programmes into one place-based community programme. It was a merge of Lifehack Weekends, Te Kōanga programme and the Flourishing Fellowship programme.  To find out more around the five lessons from working at the intersection—and how we integrated those into  Oro, please click here.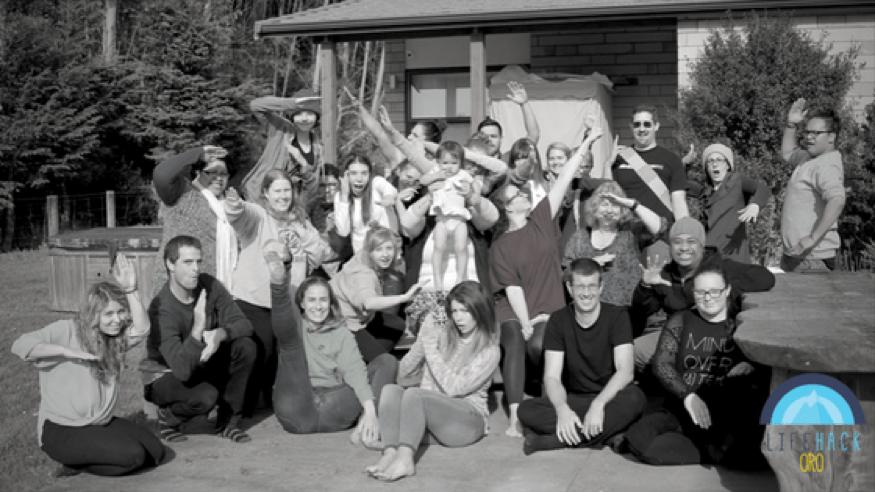 This programme saw a cohort of 25 people (including five young people) come together five times with the middle hui being a Lifehack Weekend. Together the cohort and Lifehack ran a weekend event in Upper Hutt focused on three initiatives: Whakamanatia, Kickstart Coffee and a third project which was in the ideation stage which merged into what is now called Spearhead Leaders. To find out more on this weekend event, read this blog post here.
Fast forward many months later to when a group of six approached Lifehack to run a weekend event out in Upper Hutt again. This was some of their reasonings:
Wanting to transform the youth sector to keep it relevant and capitalise on the amazing collaboration that was coming out of Oro

Connectedness across the sector is imperative to maintaining the relevance and sustainability of genuine Community and Youth Development. Collaboration and outcomes speak for themselves as to why it is not just a good idea, but why the only option is to keep running them

Wonderful chance to collaborate with the local community and work together on projects that benefit the wellbeing of youth in Upper Hutt
Every single person in this group was connected to the Oro programme in some way shape or form.
Anna Tonks – Oro – Upper Hutt participant
Paul Thompson – Oro – Upper Hutt participant
Jade Eru Bennett – Oro – Upper Hutt participant
Tania Wilkinson – Oro programme co-design group and participated in the weekend event
Denise Johnson – Oro programme co-design group
Ben Eastwood – Worked with Oro – Upper Hutt participant
Lifehack had been exploring with Oro programme  around what the impact of running a hyper local programme would have on a community, as most of our other programmes were nationwide. This was an opportunity to keep seeing the ripple effects of the programme and continue to collaborate with people in Upper Hutt. Lifehack had discussed training people to run the weekend events and this was the perfect opportunity.
Training Begins
From here I travelled out to the Upper Hutt Community Youth Trust to run training on how to deliver a weekend event with this amazing group of humans. This led to the delivery of Oro – Hackathon. The resource I used for this training is Lifehack Weekend Event Manual.
So from the journey above, you can see the the beauty of reinvesting and reconnecting with this amazing group.
Outcomes
We had an amazing 28 projects put themselves forward for the weekend event to get a helping hand from the community, which is the most interest we have seen through running these events. Our guess for this is that we had so many local champions spreading the word and contributing to the event, which allowed it to spread far and wide and reach a diverse group of people.
From these 28 projects, we selected three to go forward for the weekend. Below is a summary of the projects and a bullet point summary of what they took away from the weekend.
Raise Up – YMCA

Raise Up is YMCA's youth development programme and is unique because it is run by youth, for youth. Raise Up aims to empower young people to foster a sense of pride and respect for themselves and the community in which they live in, through personal ownership and leadership development.
They have an event called 'House of Horrors' which has been designed by the young people and over the weekend they needed help putting their ideas into reality.
Below is a list of what they achieved over the weekend
Goods Drive on Raise Up Facebook Page

Contacts of members of the community that could possibly help i.e Plunket, Weta Workshop.
Workshops in Gore Makeup, props making, promo video

Booked a videographer to make a marketing clip

Flyers and posters designed to market event

Budget plan

List of potential funding opportunities to follow up after weekend

Received funding from two separate organisations this weekend

Timeline of jobs to be done for delegation to the crew

Sponsorship letters template written

Draft funding application written

Made crows for the graveyard scene

Set up Instagram account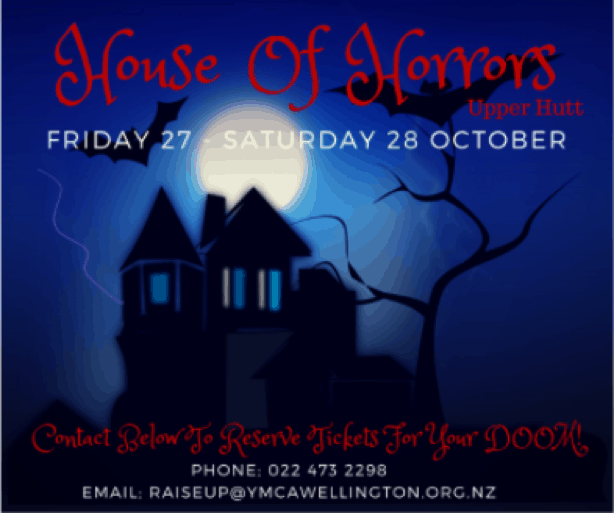 Key things they learnt and took away from it
Many hands make light work

It's amazing the knowledge of connections and networks that are in one space.
Corrections – Rimutaka Youth Prison

Corrections identified they needed to improve young men's (under 25) reintegration back into the community and knew the community would be a great place to start. They were undecided if the solution to this was a support programme or potentially a role. The invitation for the weekend event was to help support them writing a proposal to the Prison Director on how the Upper Hutt community can help to improve support and reintegration opportunities for young men aged under 25 at Rimutaka Prison, supporting Corrections' vision to unlock young people's potential, and for young people to leave them educated and employed and with a sense of belonging.
Below is a list of some of the weekends outcomes for the group
Together they unpacked the multiple needs of youth in prison, and worked our way to a solution to better equip youth at Rimutaka Prison to return to the community, and to improve community support when they are released.

Designed a visual representation of the proposed reintegration pathway from prison to the community

Increased the visibility of youth at Rimutaka Prison, and were able to make connections and generate ideas around how the community could support these young people back in the community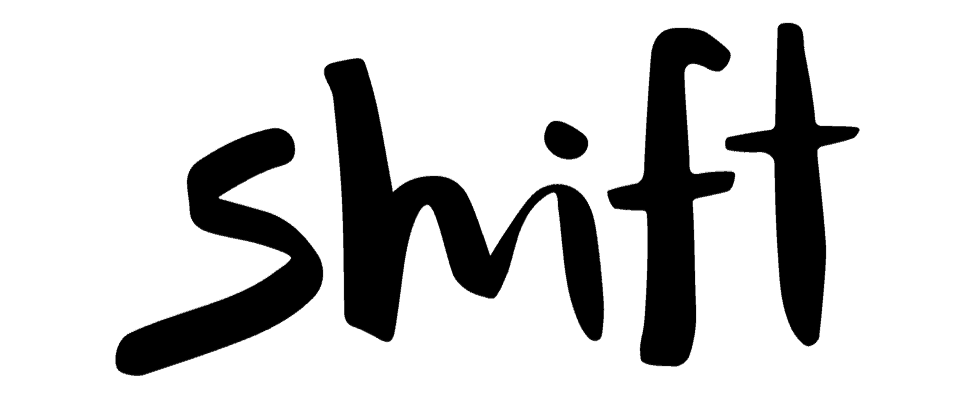 Shift – Upper Hutt
Shift do amazing work around Wellington with young woman increasing awareness of wellbeing through education and role modelling, reducing barriers to participation by providing fun, social, low cost physical activity and sport opportunities and administering financial support and empowering young women by inspiring and growing leaders to create change in their own communities.
They have been running for a few months now in Upper Hutt and through the weekend event they put SHIFT forward to get a helping hand from the community to look into wellbeing programmes or events that support the wellbeing of young women aged 12-20 in Upper Hutt.
Summary list of what they achieved over the weekend
A Shift Upper Hutt Facebook page

A EmpowHER Talks brand for wellbeing chats

A survey (online and hardcopy) for young women to tell us what they want to learn about in the wellbeing space

A plan for delivering EmpowHER talks in Upper Hutt this term

A Shift introduction video featuring our beautiful young women from the hack! (video below)
Key things they learnt and took away from it
Don't make assumptions!!! We need to ask young people what works for them

It helps to have young people in the room
At the end of the weekend event we did a checkout circle allowing every person in the room to state what they have committed to beyond the weekend event and what they have taken away from it all. There was a strong contribution from the group that they wanted to remain connected to continue the relationships and collaborations that had formed and to have another event.
Without saying too much, the team have been discussing the next weekend event and looks like something is happening in 2018! So watch this space!
If you want to be part of the next event, please make sure to keep an eye on this Facebook event page. We will make an announcement when the next one is being delivered.