Applications have now closed. Keep your eyes peeled on Twitter or sign up to our newsletter to keep up with the developments of this programme.
Want a chance to contribute meaningfully to the Upper Hutt community? Want to try something new? Are you passionate about the wellbeing of young people?

Background
We've been scheming with Flourishing Fellow and Upper Hutt local Fran McEwen, folks from the community development team at Upper Hutt City Council, the crew at Upper Hutt Community Youth Trust and some of the young people they work with, CAYAD and ACC around what this might look like—and have developed Oro – Upper Hutt.
The name oro comes from Upper Hutt's original name 'Orongomai'; oros meaning mountains in Greek and also echo, resonate and resound in Te Reo.
What is it and when?
Oro – Upper Hutt is a six-week, part-time, free programme for individuals from all backgrounds. We're asking those people to apply their skills (and pick up some new ones), connections and knowledge to turbocharge and activate new or current youth community wellbeing initiatives in the Upper Hutt area.
We are looking for a diverse group of people to be part of a cohort of people who commit eight days to being part of this free-of-charge personal and professional leadership programme. Using the local community of Upper Hutt as our grounding, the Lifehack team will guide participants using tools and tricks from the world of design, entrepreneurship, wellbeing and technology to develop and launch local wellbeing initiatives for and with local youth. Paired with the local knowledge, existing skills and commitment from the community we reckon we can make awesome things happen!
Whether you're young, old or in between, a teacher, postie, youth worker, high-school or uni student, council worker, local business owner, community artist, local resident, Upper Hutt lover—we'd love to hear from you!
If you're keen to become part of this free community activation programme please apply below.

So what are some things you can take away from participating in this programme?
Leadership skills
Connection with other community members
New tools for your kete and new thinkings
Confidence in your own skills
Contribute to generating new initiatives for the community or support current ones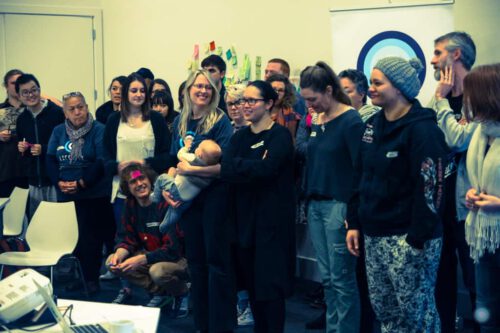 Key principles of programme:
The opportunity to work collectively and collaboratively

A space to explore new ways of working together

To come up with new interventions, or improve existing ones, that lastingly improve youth wellbeing in Upper Hutt,

with

the young people of Upper Hutt
The proposed programme dates are:
29-30 October – Two-day hui to build whanaungatanga and kick things off (One night potential residential stay)
4 November – One-day working bee/getting-things-done-day/sprint
12-13 November – Two-day community event
23 November – One-day working bee/getting-things-done-day/sprint
4-5 December – Two-day hui finishing with a storytelling event and celebration with the wider community (One night potential residential stay)
This equals five weekend days and three week days for this programme.
Applications and nominations are open from Friday 16 September until 5 October. A diverse group (based on age, gender, skills, ethnicity, occupation) will be interviewed, selected and notified by 10 October. 

If you know of people who we should make sure to have a chat to so they can get involved in this mahi (work), please nominate them below.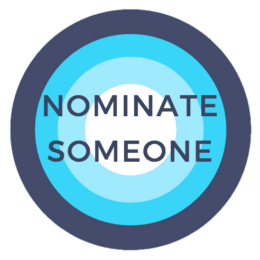 If you want to find out more about the programme, or talk to someone to see if this is the right fit for you, please reach out to Dayna at Lifehack. Otherwise we will be heading out to Upper Hutt on Monday the 3rd to hang out at the Collision Youth Centre from 3.30pm onwards if you want to come meet us and ask us any questions about the programme. Hope to see you there!
This programme is generously supported by: