Oro–Upper Hutt Programme has begun
Our new programme, Oro, kicked off two weekends ago. And what a weekend it was!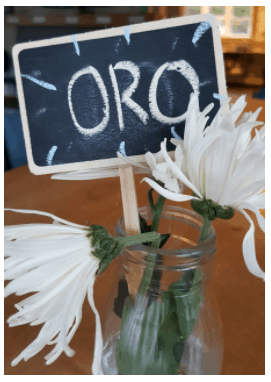 We were joined by twenty five people, all whom had deep personal or professional connections to Upper Hutt. We couldn't have done this without support from the Namaste Foundation, CAYAD, ACC, Upper Hutt City Council and the Upper Hutt Community Youth Trust (UHCYT). We would like to thank Paul, Cat and Aleisha from UHCYT who have partnered with us to support the young people involved and help the Lifehack team learn more about participatory spaces for young people in intergenerational spaces.
Over the two days we heard about the multitude of opportunities and plentiful natural resources available to people living in Upper Hutt. We spent time sharing stories ko wai au, ko wai koe and ko wai tātau (Ngā Uri Ō), building commonalities and exploring each others strengths. The purpose of this first hui was to develop rapport and whanaungatanga amongst participants, as this will be a solid foundation to launch and explore the challenges that are presenting in the region.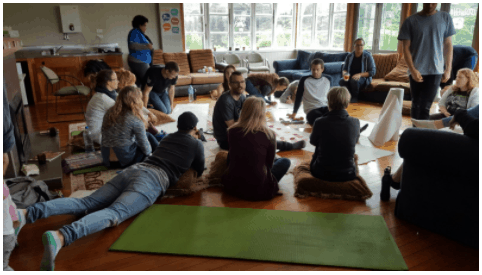 Participants engaged in activities with a strong design influence, including persona building and prototyping. The prototyping session was an opportunity for some hands on, creative problem solving. We started with a fairly straight forward example with minimal resources, then increased the complexity by adding more available resources and overlaying some of the learning from the previous workshop on persona building.
As well as being introduced to the 5 Ways to Wellbeing, participants had a go at each of the five ways, a highlight for many in this session was the wellbeing plans.
The wellbeing session set us up for the following day, when participants explored their inner dialogue with Sarrah Jayne. Not sure what the inner dialogue is? Check out this rad video from 2015 Fellow, Christel Price below
http://https://www.youtube.com/watch?v=cd9HcKR9UOY
At the end of Sunday, each person selected a protective factor theme and then associated some actions they would take between the weekend hui and the next hui. This formed some personal accountability and an opportunity for some to put into practice what they had learnt during the weekend.
Since then the cohort came together again last week out in Whitemans Valley to learn more tools for their kete (bag) that they can take away to support their mahi (work), but also to help prepare them for the Upper Hutt Community Weekend Event. This FREE weekend event is happening 11 – 13 November at the Upper Hutt City Library and is open to the public to attend. This is an opportunity for everyone to collaborate on local youth wellbeing projects.
Do you want to contribute to Upper Hutt? Do you have something to offer? Please register via the button below and we will get in touch with more information. 

Youth wellbeing is everyone's business