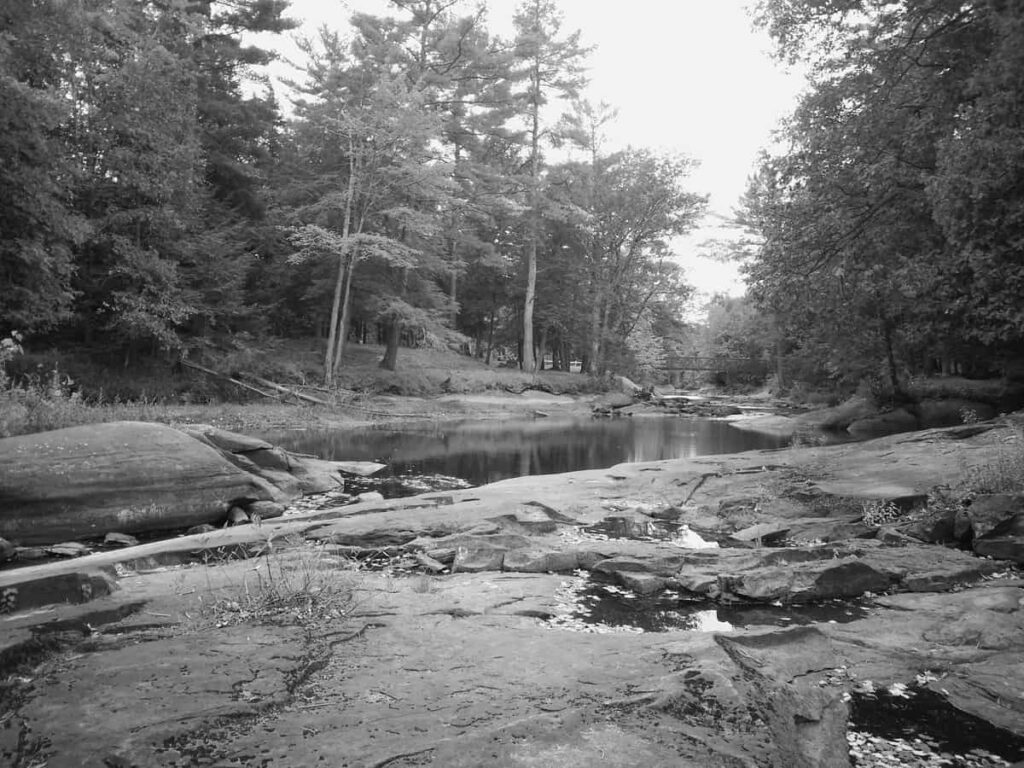 The Lifehack team has been on the road for nearly two weeks, meeting with the brightest minds in the space of public social innovation & impact en route to a conference in Montreal. After a couple of days in San Francisco and New York, we headed to Toronto, Canada.
Across the trip, we have been trying to balance wellbeing and work and as such, planned for our time in Toronto to be a time of peace, pausing and re-energising, so we didn't have too many meetings booked.
The primary focus of our time in Toronto was to meet with the Solutions Lab team from MaRS. MaRS is a large charitable organisation funded by the Canadian government and private investors. According to their website, they
– Equip innovators and organizations alike with the entrepreneurship skills required to compete in the 21st century, using methodologies that transcend traditional learning.
– Help startup ventures grow and scale to the point at which they have the greatest economic and societal impact.
– Work with partners to make our work & learning, health and energy systems more receptive to innovative new ideas, products and companies.
The Solutions Lab is a team within MaRS. Their mandate is to "develop new solutions to improve the lives of people and strengthen the resilience of society."
We met with Terrie Chan, associate at MaRS, who has been working in the tight-knit lab team. She is particularly passionate about working on mental health issues and is leading out on WellAhead. It's a project brought to life by the McConnell Foundation in Montreal (who we're meeting this week) to build capability of individuals within school communities to understand the everyday practices which create wellbeing. The design of their lab practice with Canadian communities emphasises co-ownership of solutions as well as the process, encourages mass participation, highlights the importance of a well designed approach, and pays attention to always having multiple perspectives at the table. They run series of workshops to discover the possibilities for school communities to lead the way on wellbeing practice.
We will be keeping in contact to further develop our thinking and theirs going forwards! You can read this post about our first chat with them a few months back.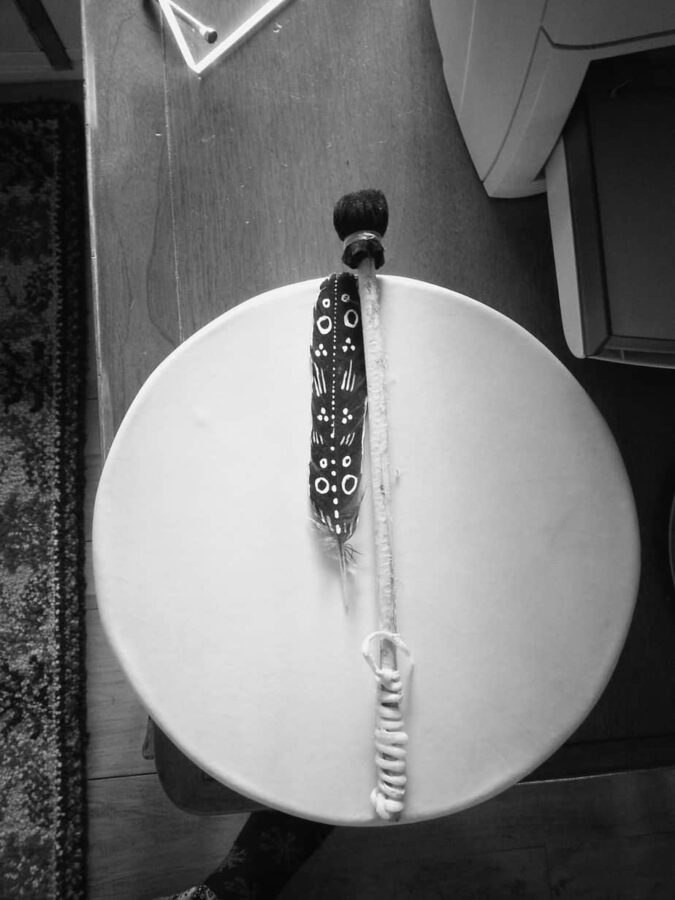 We also had an incredible conversation with an inspiring woman named Melissa from Native Child and Families Services of Toronto. Working with aboriginal youth and families, we were excited to take the time to listen to stories of how North American native peoples hold spaces and rituals. Our work in New Zealand is heavily influenced by Te Ao Māori and on our way to the IAYMH conference in Montreal we have been wondering how to ensure how to conduct our work in Montreal in a way that recognises the aboriginal communities of Canada.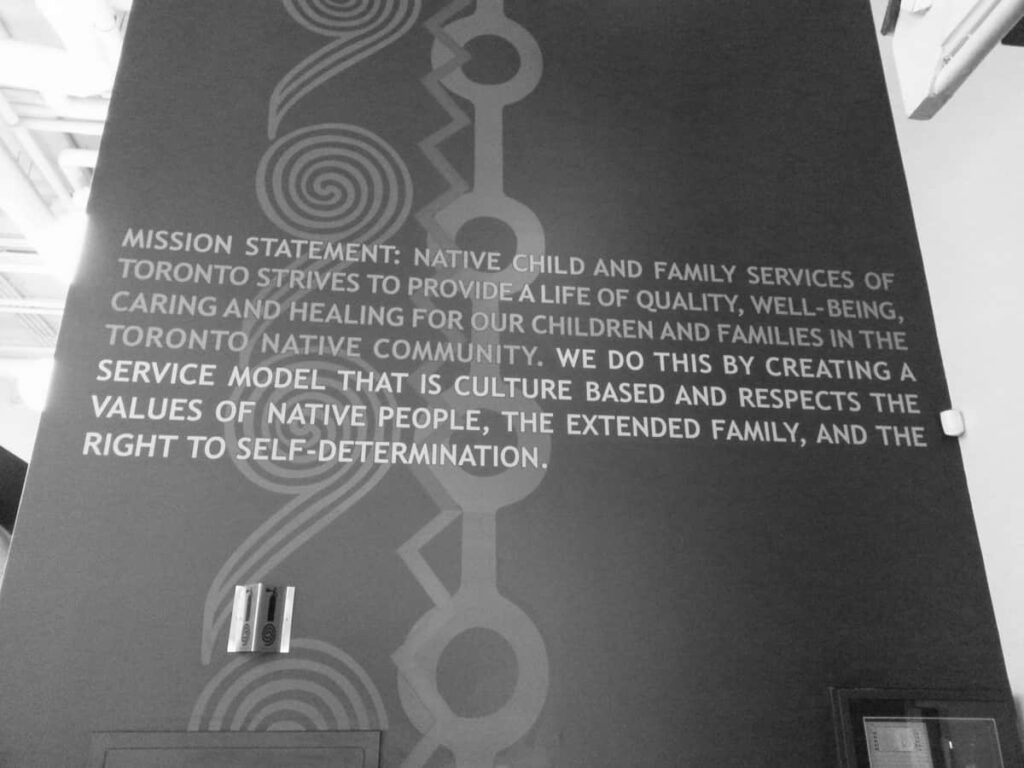 We sat in a Long House inside the services centre and learned about the role of the Medicine Wheel; the meaning of sage, cedar, sweetgrass and tobacco; coming of age rites of passage protocols; the values of the Seven Grandfathers.
We learned about the practice of smudging – to take the smoke from a bundle of sage (or another of the medicinal plants) and waft it around your eyes, mouth, nose, ears and head to clear your emotional headspace to begin a conversation well. Burning bundles of sage in a "smudge stick" is a common way of opening an important meeting, especially if participants in the conversation might be holding negative emotions. Smudging is part of a clearing process, getting yourself and others into a loving and open emotional stage whilst clearing frustrations and other negative feelings.
It was wonderful to share our plans for our workshop in Montreal and hear that our approach of bringing together a Māori karakia as well as an acknowledgement of all Native North American peoples at the opening of the workshop space would be a suitable way for us to conduct our workshop.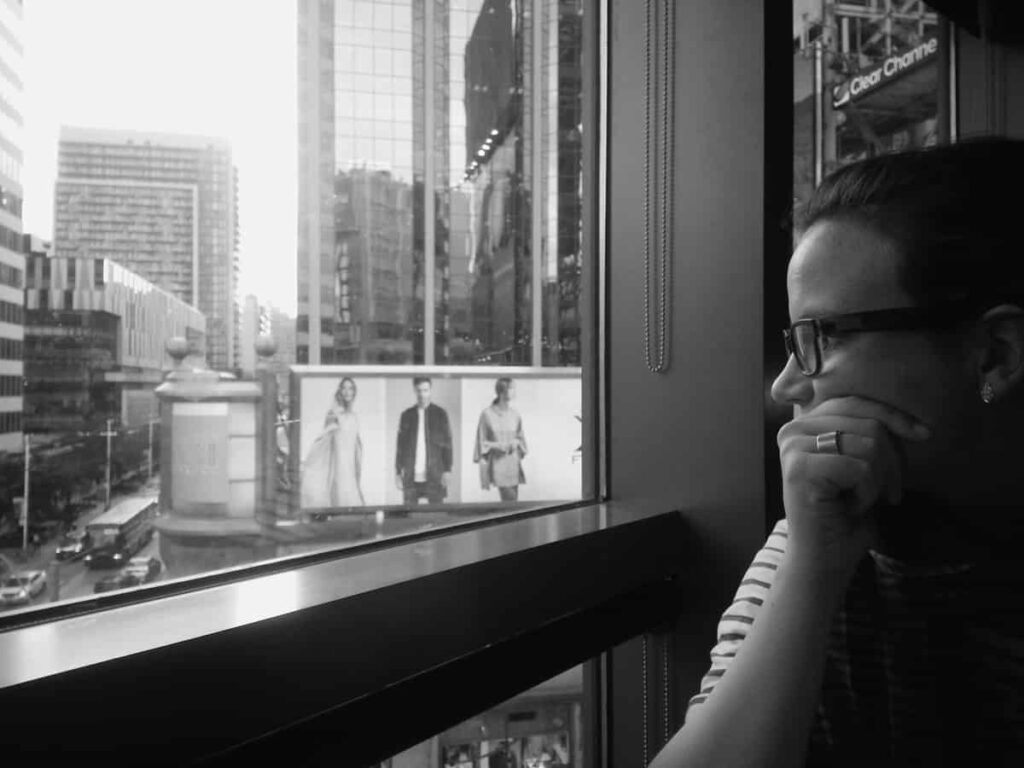 Thanks to Melissa and Terrie for the time together. Onwards to Montreal for the finale of our journey, where we will be doing meeting more people, presenting papers at the conference of hosted by the International Association for Youth Mental Health, and run a pre-conference workshop with Young & Well CRC.