Youth Week is coming & we're planning awesomeness!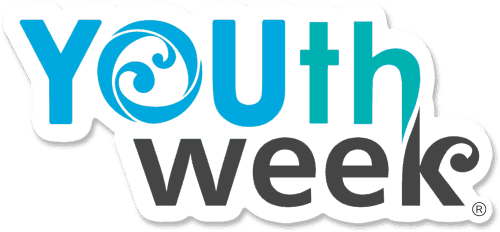 We're pretty excited that Youth Week is almost upon us, and that this year's theme is 'We are the future / Kō tātau te ao o āpōpō'.
Here's the video introducing this year's action:
How might we give young people of Aotearoa the agency to be the future?
We've been mulling over this concept, ever since the theme was announced. It's an exciting vision – thousands of young people empowered, skilled up and with the mental & physical resilience to lead yourselves, your whānau and your communities into a better future. In essence, it's about a flourishing present and future for young people.
We've been talking to people like you around the country and we keep hearing that you want to have the opportunity to reflect and redefine old views of success. We know our generation is more focused on purpose and values than our parents and the generation before them – and whilst we've been born into a world with some global problems, we embrace the way society is changing, and the technology which is emerging helps us achieve our goals.
To that end, Lifehack is launching a collaboration with the Young Innovators Collective for Youth Week!
On Monday 25th May, we'll be online to guide you through a process, using text-based chat, to give you an opportunity to pause and reflect to find your purpose and define your own view of success.
We're in the final stages of preparing and training some youth advisors, and we'll be announcing fuller details soon, but if you're keen to get a FREE online session with us – register your interest below, and we'll be in touch as soon as we can give you a guide on how to get involved that day.
We can't wait to talk to you and hear your versions of success and purpose!
If you want to learn more about Youth Week, jump on over to Ara Taiohi's Youth Week page.
If your organisation is keen to join the fun as a partner for the day, Get In Touch with us (this will open a web form – our contact form on the website is on the blink).