What does it mean to Flourish?
Simply put, flourishing is feeling good and functioning well.
We often use the terms 'flourishing' and 'wellbeing' interchangeably, and many people use 'happiness' to mean the same thing – a sustained sense that life is good, meaningful, and worthwhile.
Flourishing in human context was expanded on by Dr Martin Seligman from University of Pennsylvania who published 'Flourish: A Visionary New Understanding of Happiness and Wellbeing'.
"to live within an optimal range of human functioning, one that connotes goodness, generativity, growth, and resilience." – Dr Fredrickson & Dr Losada (Positive Affect and the Complex Dynamics of Human Flourishing)
"Research has shown that positive emotions and interventions can bolster health, achievement, and resilience, and can buffer against depression and anxiety," – Dr Seligman
Let's be clear – this is not about always being happy, ever optimistic, or 'keeping positive' the whole time. This work is also not perfect – sometimes it can be misconstrued as individualistic, however the PERMA/Flourishing model offers some insights which can help guide us as we pursue approaches to improve the lives of young Kiwis.
You can see a presentation Dr Seligman gave after the launch of his paper and book on Flourishing here:
However there is also a distinction between flourishing & wellbeing (Eudaimonia), and happiness (hedonia) which is useful to identify as they have different health outcomes. This is detailed well in this article by HopeLab and Berkley's Greater Good Science Centre.
As well as Flourishing we also lean heavily on other health and wellbeing frameworks including:
Te Whare Tapa Whā
One Māori concept for understanding health is the four cornerstones of taha wairua (the spiritual dimension), taha whānau (family), taha hinengaro (mind), and taha tinana (physical health). Read more about Te Whare Tapa Whā here.
Fonofale
This Pasific Island model is a holistic approach to health with many inter-relating elements. Read more about Fonofale here and also consult this excellent work 'I AM' by Le Va & partners.
Five Ways To Wellbeing
This report which emerged from the UK by NEF is a guide to active areas to focus on to build resilience and wellbeing. Read more about The 5 Ways To Wellbeing here.
Others
We are constantly evolving and following the leading edge of psychology, neuroscience, consciousness and other scientific disciplines, as well as seeking to better understand indigenous perspectives and wisdom. If you think we've missed something, or would like to help us better understand this work, please do get in touch.
Some of our latest research can be seen in this presentation:

What about Wellbeing, Resilience & Happiness?
These are also core themes of the Lifehack community, and heavily influence our work as we move forward.
Wellbeing & Resilience
Very closely linked to Flourishing is the concepts of Resilience – the ability to deal with the ups and downs in life and bounce back from them. Flourishing builds on this idea, but there is a lot more literature on the importance of resilience in young people's lives, and how it can be built and maintained.
Wellbeing is also a related term which we will maintain as a core focus and way of measuring the change that our community has on the lives our rangatahi.
There is some great insights into Resilience & Wellbeing over at ReachOut.
There are also some excellent NZ Academic teams looking at Resilience & Wellbeing including (but not limited to): Adolescent Health Research Group, Human Potential Centre, SHORE/Whāriki research teams, Vic Uni's School of Psychology, Centre for Population Health & Māori/Indigenous Health Institute.
Happiness
Whilst happiness is a loaded word (everyone has their own ideas and definitions here), we have seen some excellent research into this space and it is so often something people are questing for as they are familiar with the term. Some of the best international research we've seen on Happiness is coming out of Berkley's Science of Greater Good centre, and Standford's CCARE –  an excellent talk was given by one of their team – Dr Emma Seppälä at TEDx.
Positive Psychology
The area of Positive Psychology continues to create fascinating insights for how we can used a strengths-based approach to broaden and build positive character traits. We will continue to monitor the research and projects which emerge from this space through the likes of University of Pennsylvania, NZ Assoc of Positive Psychology & Psychology Today.
Lifehack emerged from the Prime Minister's Youth Mental Health Project, with the mandate to improve the lives of young Kiwis.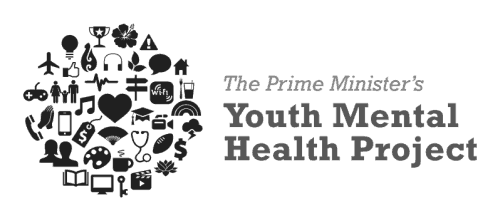 So how does this focus on flourishing and resilience relate to this mandate?
Researchers have been interested in mental illnesses and their negative psychological consequences for some time. However, researchers and practitioners are coming to realise that studying positive psychological consequences and positive experiences is beneficial, as well as the tactics for building resilience making up 80-90% of the treatment for early stage mental ill health.
Dr Keyes' work highlights that Mental Ill Health and Wellbeing are not two ends of the same spectrum, but actually interdependent facets of ourselves. Essentially, we may have a chemical imbalance which means we have a mental illness, but still work on our personal resilience to ensure we have high wellbeing or flourishing.
Lifehack focuses on a strengths-based, broaden-and-build approach to improving youth mental health in Aotearoa, through investigating, activating and developing the leading edge research into useable technology, projects and interventions – we call them hacks.
Improving Wellbeing & Flourishing are also linked to many additional benefits in life such as improved happiness, attention, focus and creativity.