Supporting Ventures To Flourish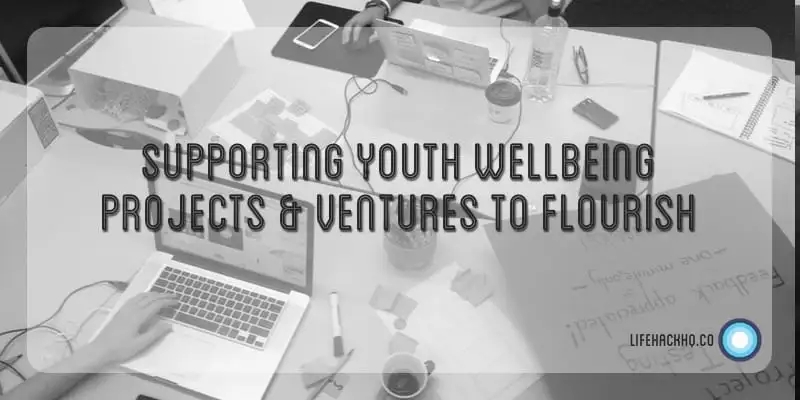 Ahead of Lifehack Labs last year, we caught up for coffee with various people we hoped would join us as supporters, mentors and provocateurs – as well as individuals who would provide us with a critical view on the way we were running the programme. We sought their input when it came to our theory of change, our programme design, and our long-term ambitions. Labs was designed as a five-week programme during which people would learn about themselves, the problems in the world, work out which they felt called to work on, and start projects in that very space. The actual programme would end once people had launched their ventures – giving them an understanding of the NZ support ecosystem which they could tap into.
Having laid out what we were aiming for, Dave Moskovitz of Lightning Lab & StartUp Weekend put it plainly: "It sounds like you are building a highway into a brick wall". Whilst it stung a bit in the moment, his provocation kicked off a dialogue for us and an investigation into models of support for ventures who'd gone through incubators and accelerators around the world.
Not much came out of that research – some ventures received some mentoring for a stint following the post-programme, others received seed funding, or introductions to investors. We couldn't find much on structured support that newly founded ventures could rely on, other than some non-customised online courses, and some health-focused programmes which ran for much longer (such as StartupHealth in the US). If you know of any others, please do drop us a line – we're still on the look out for some more, after we discovered these two interesting social innovation programs this year.
Looking at the failure rates of startups, we knew we must do something to set the ventures up for success. How could we increase the likelihood that they would carry on and continue to have a positive social impact in the world, beyond our work in Labs to help set foundations around engaged and committed teams, values alignment, vision and social business modelling?
What emerged for us following the five-week programme, was the need for support on multiple levels: making introductions and connections through a variety of networks, pointing projects in the right direction of best practice approaches to product/service design, next steps for venture development, giving personal support to people working in remote regions, and being a general go-to place for a supportive phone call when things were hard. We began co-designing a Venture Support program with the teams going through it, and best practice models.
The program morphed and changed with the people and ventures; weekly phone catch-ups, ad-hoc workshop support, and now we're even looking at online modules that are useful for multiple ventures and can be drawn on when needed. Over the past nine months Lifehack has increasingly become the home for projects working in the youth and wellbeing space.  Often these are projects in the very early stages of their lives, prior to incorporating – or even being at a point ready to have that type of conversation.
We're a home not just for projects that have arisen out of Lifehack-related ventures, but also other projects we've come across who have voiced the need for support. We have found ourselves supporting various projects & ventures with the tailored support they require – whether that's Lifehack providing the content, or pointing teams in the right direction and making an introduction.
We've developed a range of tactics we use in the venture support program – here's a few of them:
founders' values & vision conversations
team wellbeing support
regular phone calls to work out next steps
Wherever possible, we also seek to make the core of the resources available to any one who wants to download
Whilst the likes of Ākina & Inspiring Stories do amazing work when it comes to the business-model & social enterprise connections side of things, we find ourselves supporting more in the realm of building shared understanding with regards to the teams' visions, team wellbeing, and other support for projects & ventures specifically operating in the youth wellbeing space – which brings a range of added challenges around ethics, research, safety, funding and more.
We'll be sharing some resources in the coming months which represent new best practice models which are emerging from our work to build the capacity of young people and the wider community around them to be actively involved in the design process. We're excited because this begins to shift the power toward community-led development of Wellbeing tools and solutions – rather than one-size-fits-all approaches. We believe the future of youth wellbeing in Aotearoa, and around the world, will be decentralised so that local solutions emerge for local problems. The future's bright.
Here's to 100% Flourishing.