Wellbeing in Aotearoa : Te Whare Tapa Whā
Increasingly there is a recognition around the world that Wellbeing is a holistic concept.
Whilst there's some excellent resources such as 5 Ways To Wellbeing and PERMA, here at Lifehack we feel like we need to acknowledge what Wellbeing means in Aotearoa. As we've travelled around the country, time and again we've found that the model that makes most sense for us to work with, is Te Whare Tapa Whā.
So after we adopted Te Whare Tapa Whā as central to our work, we were on the look out for great images to explain the concept when we were giving talks, and meeting communities around the country – but we were left stumped. So we're delighted to unveil our first poster version!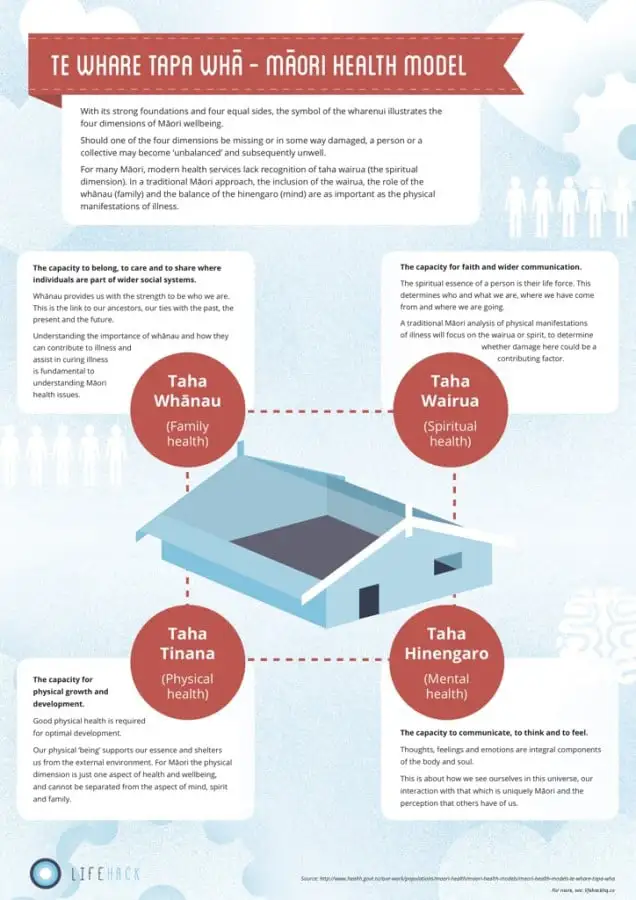 Want to get the A2 Poster? We've got you covered!
Download Lifehack's Te Whare Tapa Whā A2 Poster
Want to find out more about the history of Te Whare Tapa Whā in Aotearoa? Check out Ministry of Health's article here.
We'd love to hear your feedback on our poster – drop us a note below in the comments, or send us an email. If you're keen to create your own version and have us share it – please do let us know!