LIFEHACK Northland – Fun in the Far North!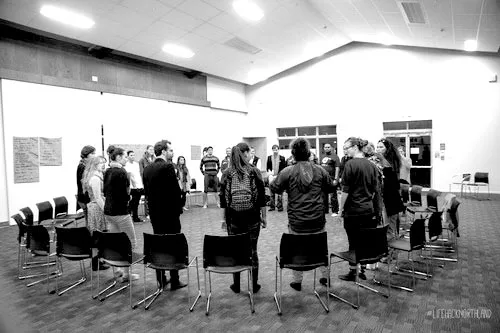 A couple of weekends ago we had our first experience running a residential hui – all of a sudden we spend not just two very intense days with the Lifehack participants, but evenings and nights as well. Paired with a couple of intense workout sessions (Zumba and BoxFit), along with children running amidst the people working on behalf of community projects, it's safe to say that Lifehack Kaitaia was one of a kind in 2014.
Wonderfully courageous project holders made their projects available for us to work on. Traveling from as far as Auckland & Wellington, both participants and project holders showed determination and community spirit. From suicide prevention and mental health resources to creative arts, we had a range of proactive and reactive initiatives when it comes to our young people's wellbeing.
Seeing the way the rangatahi of the Far North have a gift for the creative and technical gab was astonishing. From writing waiatas in a single afternoon, to seeing fully edited movies come to to life after just a day's experience in iMovie was truly inspirational, and demonstrates the determination and tutu (hands-on) attitude that was so all-encompassing.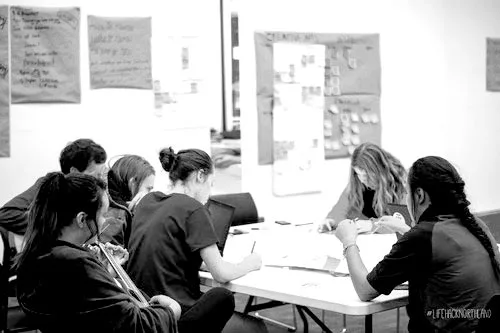 John Carter, the local mayor joined us for Sunday presentations. Refreshingly down-to-earth, John talked about the importance of culture, and how important it is to keep it alive and see Maori and Pakeha work alongside one another to achieve the best for the country and its people. In a short speech, John talked about his responsibility of representing the people of the Far North, and in an unexpected move supplied his business card to project holders with the advice to give him a call should they get stuck when it comes to their project.
In no particular order, here are some things that were created over the weekend:
A business plan and a stakeholder map for Project Opportunity, along with a media contact sheet
User personas, a rails app, and physical prototypes for a 'Coping Kete' for Engage Aotearoa

A new project name, movie, business plan, logo and vision for Te Ao Oro Toi

A marketing strategy, engagement plan, user survey, video and stakeholder map for H.Y.P.E.
Check out the photos from the weekend here:
You can also see our short photo journal here.
When I first came to visit Northland a couple of months ago, one of the youth workers told to us about the 'systematic lack of hope' that affected young people in the region. Having witnessed this weekend of determination, hard work, creative energy and strong community spirit, I am looking forward to seeing this attitude shift towards the positive. Please help us spread the word about these amazing causes.
Special thanks to Te Kura Kaupapa Maori o Pukemiro in Kaitaia for hosting us, and Te Hiku Media for filming the event.
Post by Gina Rembe, LIFEHACK Event Coordinator