How to: Host a 5 Ways to Wellbeing Session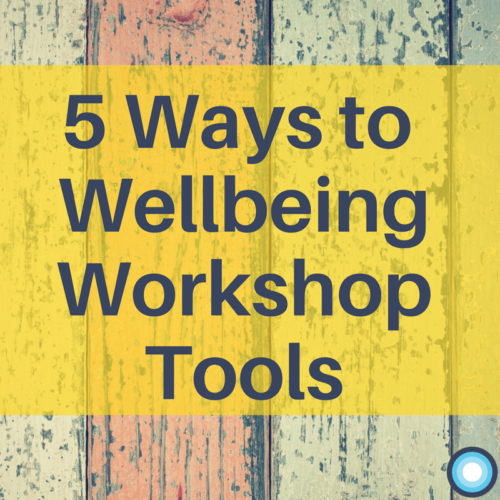 Transform how you think about wellbeing
The Five Ways to Wellbeing has transformed how we consider ways to improve our own wellbeing. And it's transformed how we support other people's wellbeing.
It's also helped some of our Fellows to develop preventative initiatives that build on people's existing strengths.
Shift is modeled off the Five Ways. The initial idea was to create a programme to enable young women to engage in physical exercise. Using the Five Ways to Wellbeing as an evidence base encouraged the Shift crew to expand its focus to a much broader definition of wellbeing.
Kamp Kaitiaki is another project that used the Five Ways to Wellbeing. It consisted of five separate camps – each one based around a different Way.
Actively learn about the Five Ways to Wellbeing
We wanted to share with you a session runsheet and slide deck that we have hosted a number of times with both adults and young people.
The best way to learn about the Five Ways to Wellbeing is to experience them. The slide deck contains five exercises that highlight the power and potential of each Way to Wellbeing.
You might also be interested in our Wellbeing Plans resource. A Wellbeing Plan is a tool for people to write out what they can do to put the Five Ways to Wellbeing into practice every day.