Five principles to enable meaningful participation in co-design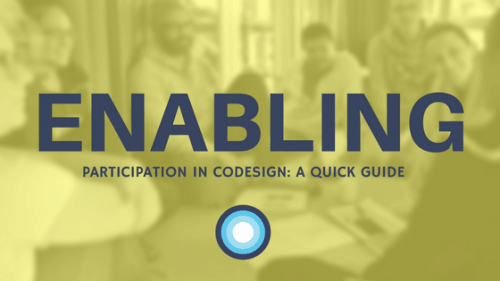 Interested in how you can create a safe, participatory space with young people?
We think these 5 principles will help you get ahead of the game:
acknowledging indigenous knowledge
understanding your responsibilities
focusing on strengths and opportunities, not on weaknesses and problems
understanding the evidence you have
making it accessible.
Keen to learn more? Check out our blog post to get an idea about the kinds of questions you might need to ask yourself.
We also have a slide deck if you're wanting to run through these questions with your team in preparation for interviewing some of the people you're trying to help. (You could use the slides for any co-design method, but we figured interviewing was one of the easier places to start.)