Adventures with Youthline and Sovereign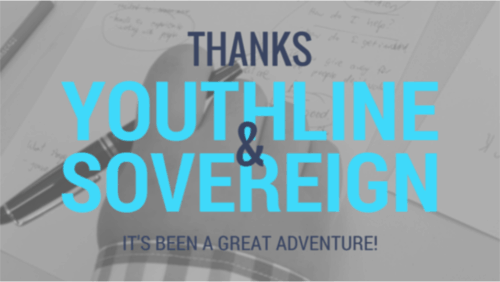 Over the past three months Youthline, Sovereign and Lifehack have been working together to improve the volunteer experience at the Manukau branch.
Late in April, we all came together to build further insights around how volunteers experience their time at Youthline Manukau. After a quick check in, which welcomed members from the Youthline Central and Support Team, we got on with forming teams and further unpacking what had been learnt through interviewing people who were no longer volunteers.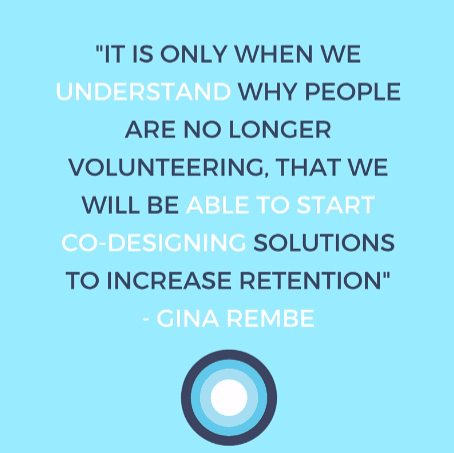 There were four groups forms, each group included someone from Sovereign, Youthline Manukau and Youthline Central. The groups worked with the data collected from interviews with individuals who were no longer volunteering. The purpose of this was to understand why they were no longer volunteering and then move into reframing this experience with some of the solutions that were prototyped in the first hui (more on that here).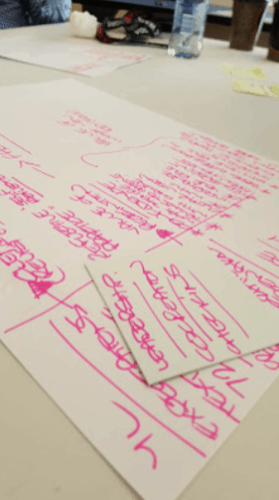 One of the major learnings for everyone as part of this project was how tricky transition points in a journey can be: for Youthline it was the transition from being part of a cohort to flying solo on the phones as a counsellor.
As a result of this, our work as part of this workshop was centred around two tools: an adapted User Journey Map, which is a tool that maps out the steps taken from first to last contact with a customer or user. For this exercise, we invited participants to explore, in a temporal fashion, the various steps that people participated in from the moment they first heard of Youthline until present day.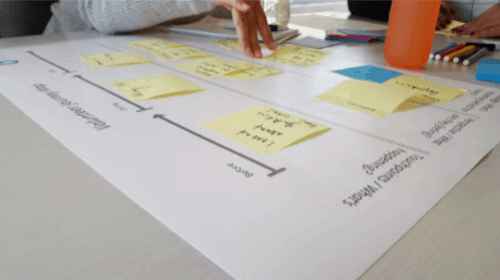 Team work on the volunteer journey map
The second tool, an adapted User Experience Canvas provided a framework for people to prototype solutions that could reshape the volunteer experience. It was during this part of the workshop where we saw the true collaboration between the organisations flourish.
This has been a massive amount of work and a huge amount of bravery by Youthline Manukau to let us in to take a look under the hood. We appreciate the humility and honesty that we encountered when participating in these events and would like to commend Youthline on their ability to manage a whole bunch of challenges, while carrying a tonne of optimism and hopefulness that they have the skills, relationships and heart to make a difference to the lives of young people in South Auckland.
Mahia, Trent, Mable, Tony, Sam, Renee, Courtney and Mark — thank you for so warmly hosting us at Youthline Manukau.