We have moved to Enspiral Dev Academy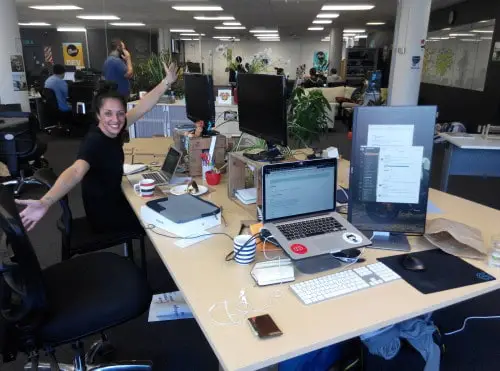 This week, Lifehack moved in with Enspiral Dev Acadamy — a thriving hub of tech-related learning on Upper Cuba Street. Like us, they're also part of  the Enspiral family and share a similar tikanga around collaboration, learning, and looking after self and others. The other similarity is that they're also in the people-building industry: Whilst Lifehack does so through programmes and events centered around wellbeing, EDA (how they're often referred to) takes a tech-centric approach, teaching people to become developers in a nine-week boot camp whilst taking care of  the needs its cohort overall.
The space is also abundant with tech talent who also care about people and society in general — which is right up our alley. We're still settling into the space and are slowly making ourselves at home. Our neighbours in the space include EXP, who helped us deliver Te Kōanga late last year — so we're in good company!
So next time you try and track down the Lifehack team keep in mind that we'll now be based at 275 Cuba Street.