Venture Support with GoFlo on the Wild West Coast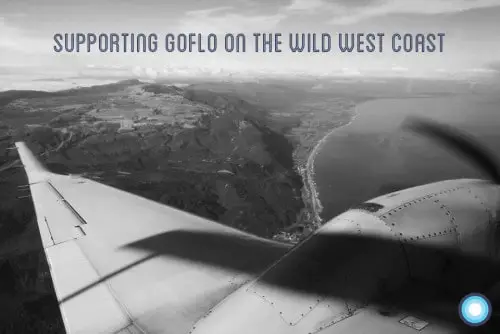 We've been hard at work supporting the Ventures which emerged from Lifehack Labs 2014 which are focused on supporting young Kiwis to live better lives.
Most of our support is remote – whether it's in the form of coaching phone calls, google hangouts, asking provocative questions on the team's Slack, taking teams through our Venture Scorecard or providing ad hoc support and digital resources. However sometimes nothing cuts it like being face to face and spending some good time together workshopping, scheming and getting excited about their projects.
At the beginning of March, I jumped on a plane to head down to Westport where one of the co-founders of GoFlo resides to spend 3 days working through his current challenges and systematically pulling apart the product and business model together. I also managed to cram in some time with the Westport community to hold a space where we could get to the bottom of what the young people in the town need – amazing what an open conversation can produce!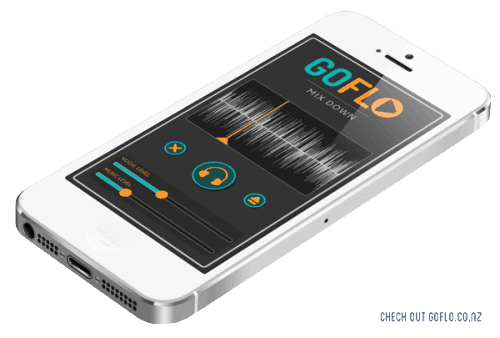 The GoFlo team has been working away since Lifehack Labs getting their prototype to an App Store ready state – the team is spread across Westport, Wellington and Taiwan, but they've been holding things together through the wonders of digital communications. In case you're not familiar with GoFlo, it is an iOS App which helps people express themselves through rapping and songwriting – it bridges from freestyling through to songwriting, giving you a recording studio in your pocket – with beats from Aotearoa-based Jack Alsweiler.
The team managed to get the iOS App released after some tweaks needed to be made after the latest iOS updates (technology moves fast – a reason we focus on tech projects having an underlying business model for sustainably developing it beyond the first release). You can download it now here.
I got the opportunity to with with Aaron through the GoFlo value proposition, a web re-design (complete with research phase and paper prototype), as well as doing some deeper thinking about revenue models, the hip hop workshop series he's been running, and even dreaming forward to a National roadshow.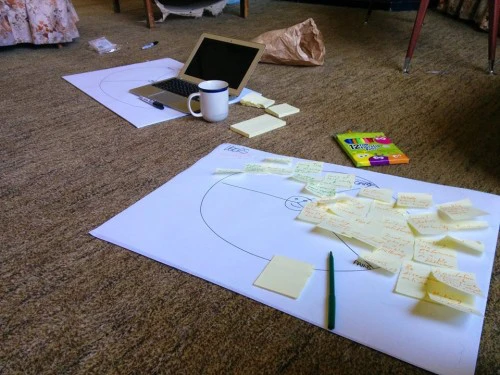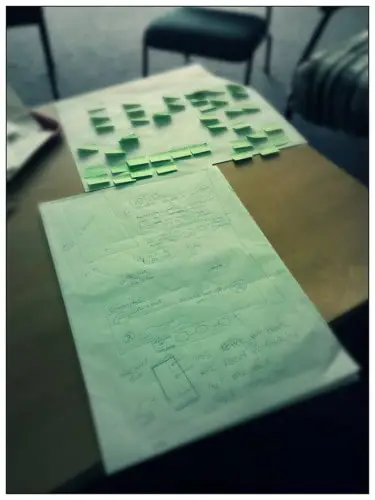 Time together is never long enough, but it's exciting to think that passionate young leaders from the less inhabited parts of the country are able to show us that it's possible to design and develop Wellbeing ventures like GoFlo. We're extremely excited about the future for GoFlo and what will happen when hundreds, maybe even 1000's of young people get their hands on the App and are able to express themselves fully*.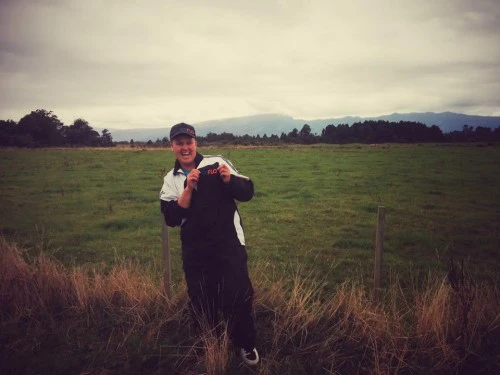 Want to know more about the link between Self Expression and Wellbeing? Check out this page from Uni of Minnesota as well as this article from the Scientific American.
Want to find out how you can get involved in supporting Wellbeing Ventures or creating one yourself? Sign up for our Newsletter now and we'll give you the inside track on events, coaching and research.