#LifehackLabs Participants' Perspective: Week 1
Every week, we will bring a little of the Lifehack Labs experience to the outside world from the view of the participants.
This week, Ruth, Katie and Gemma catch you up on what happened in a (very long) first week. We started with a stay at Tapu Te Ranga marae in Island Bay, and then moved into our office space (kindly provided by Trade Me). Here's the update, courtesy of our evidently science-minded participants….
Welcome to Lifehack Labs: Week 1!
Aim
Bring together 20 specimens who score highly on measures of innovation, empathy and  creativity to improve youth well being using technology.
Hypothesis
Week one is designed to equip the specimens with tools to improve personal well being. In addition, it is expected that specimens will interact and form social bonds. We will attempt to encourage specimens to explore the meaning of technology and Youth Well Being.
Method
Collect specimens from around the country and confine to a controlled environment. The chosen environment for initial contact and interaction is Enspiral.
We will then transport hopeful persons to Tapu Te Ranga Marae.
Specimens will be nocturnally unconscious in one room together and confined to a set circadian rhythm.
They will experience zeitgeist changing.
The humanoids will be expected to question their ideology and to show empathy to their wider ecosystem.
The specimens will be provided a variety of sustenance. Including a colourless, transparent, odourless, liquid i.e water and maybe some tea or coffee.
The humanoids exhibited many pro-social behaviours like active listening, empathy and humour. The pie chart below shows how the group of Homo Sapiens spent their time at Tapu Te Ranga Marae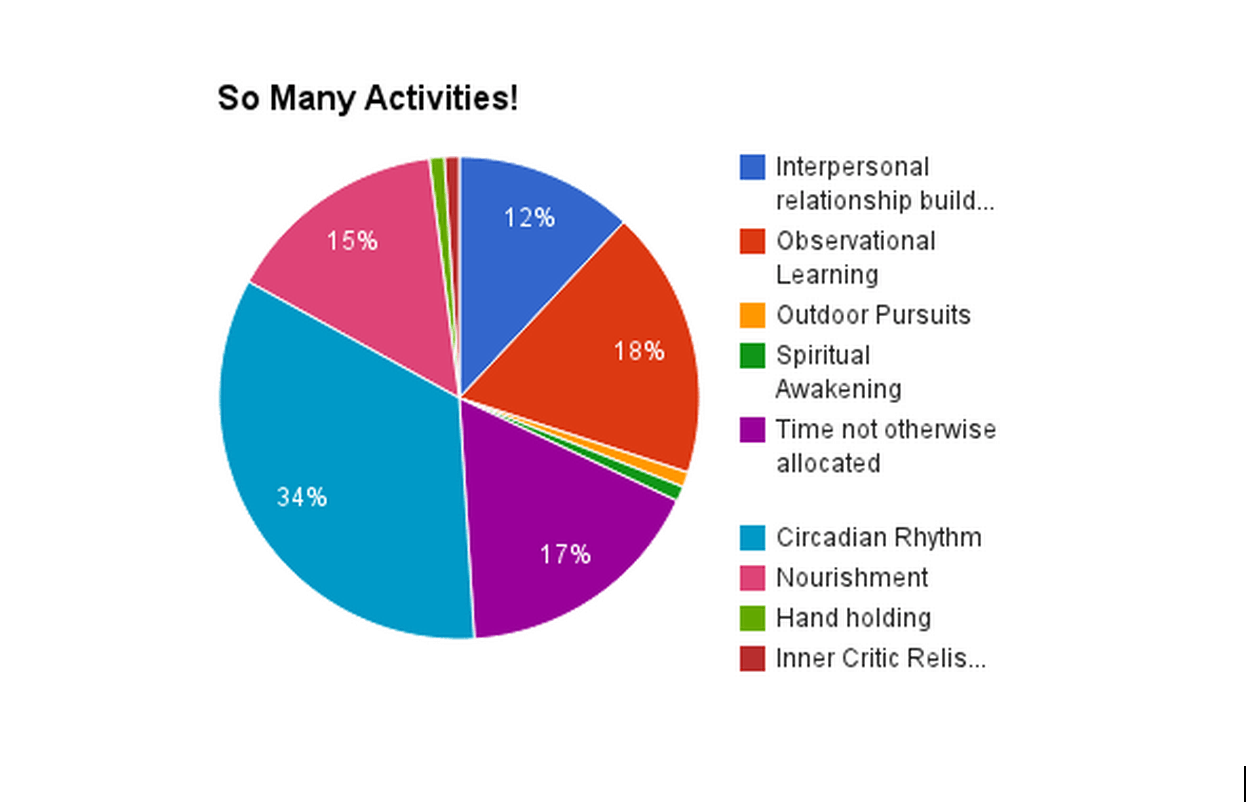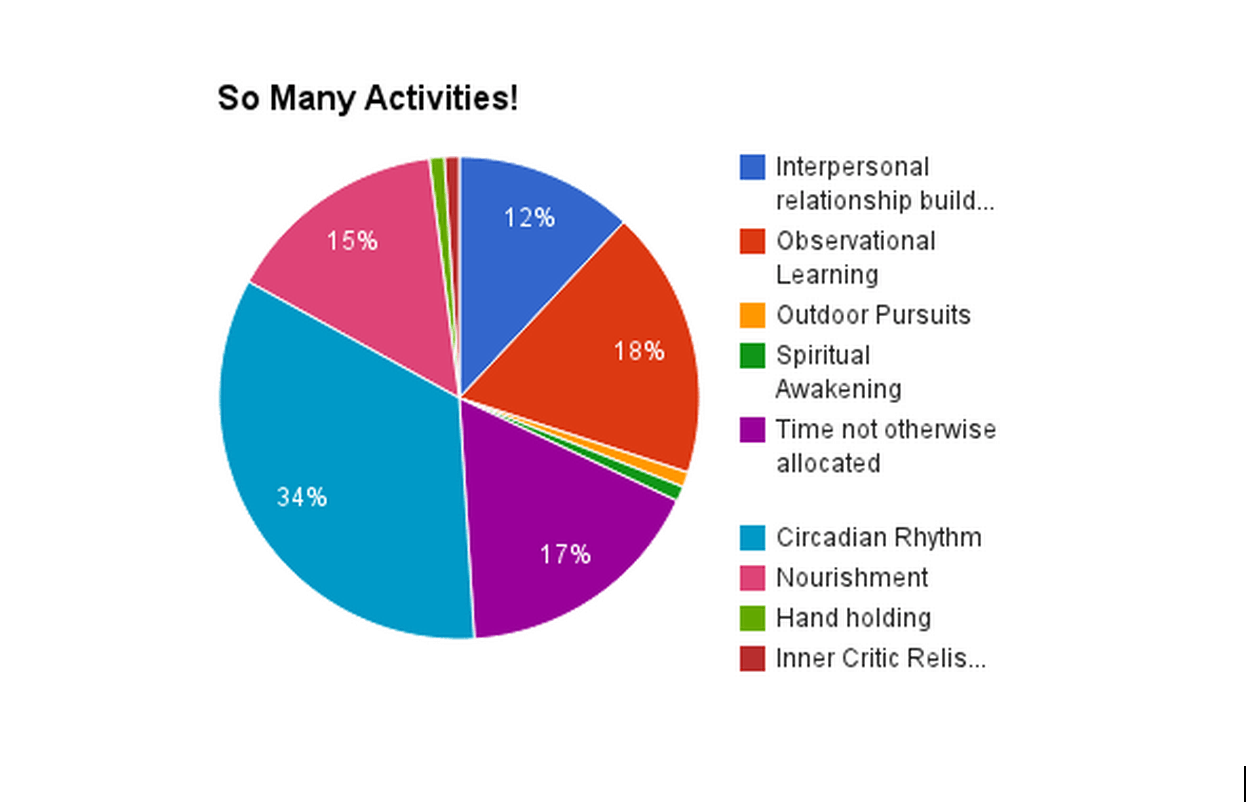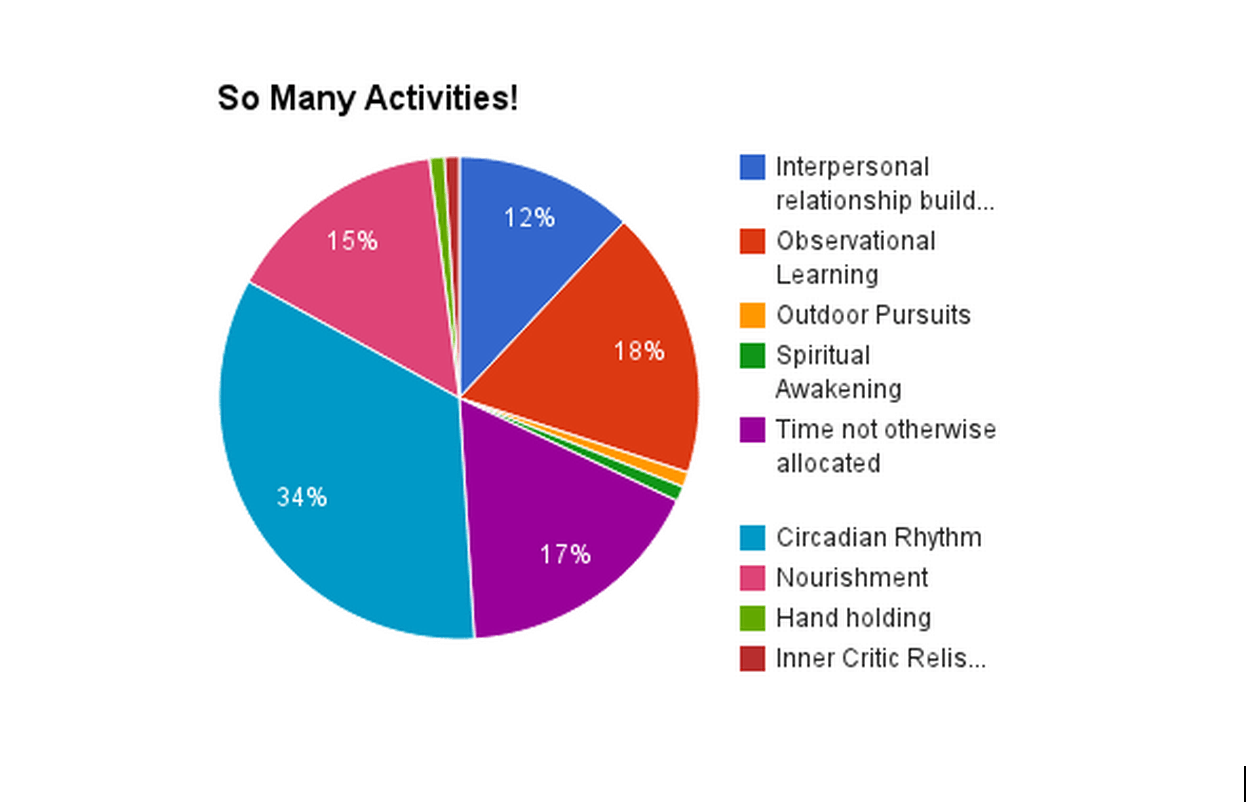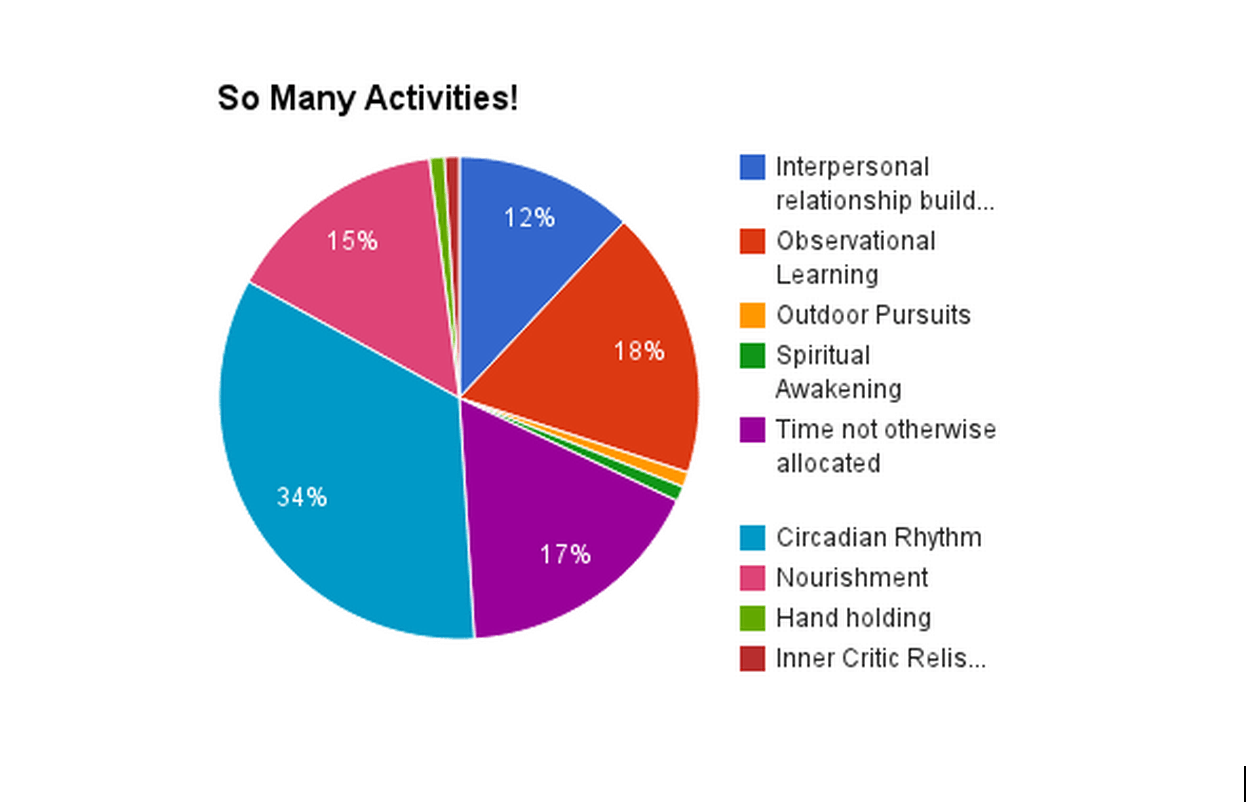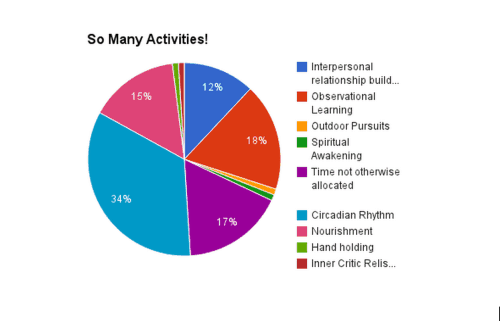 Specimens were then introduced to a unique environment located on Market Lane. Humanoids were subjected to many different auditory stimuli. Some sapiens' were frightened by prospects of future technologies while others showed visible interest in social media. Below shows a graph of activities and enjoyment levels: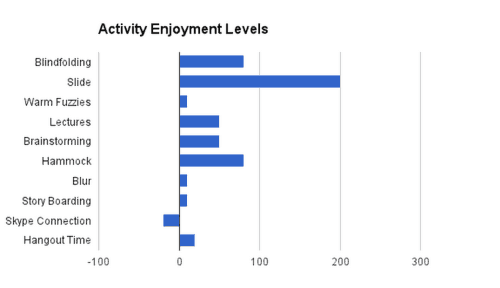 Discussion
Specimens were released for a two day recovery period they then returned  with an odour of yeast and liquorice on their breath. Unsure of inebriation state. Results of phase two will be posted next week.