Outside the Square of Lifehack HQ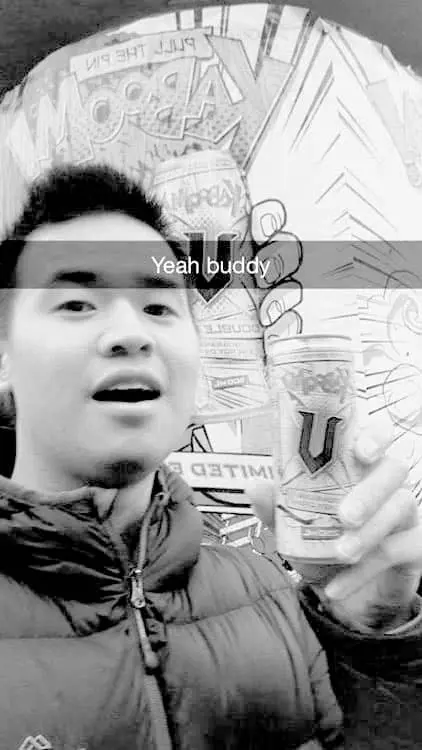 Born into the Chinese third generation in New Zealand, I chose my own career path. As a Wellingtonian with a keen interest in business and start-ups, I decided to hone in on marketing and entrepreneurship at Massey University. The business degree that I am working towards will help ensure a strong foundation for myself which will open many doors into the marketing world.
As a young enthusiastic individual requiring relevant work experience towards completing my business degree, a local organisation was chosen for my three month university work experience.
Lifehack has provided valuable insight into the social enterprise sector of marketing and entrepreneurship; surrounding their innovative perspective to tackle difficult projects and provide solutions for youth wellbeing in New Zealand. Before studying entrepreneurship and gaining experience at Lifehack, I did not have enough knowledge about social entrepreneurship/social innovation. The time at Lifehack has provided me with specialised knowledge in areas, such as marketing promotion and different types of social media platforms, which will be helpful for future social enterprise careers in marketing.
The two most interesting things that I have learnt at Lifehack are: (1) their relaxed working environment and (2) the amount of time the Lifehack co-ordinators must spend outside the office. When I first arrived at the Lifehack headquarters the first thing that came to mind was how calm, relaxed, and approachable the employees are. There are other small social enterprise companies in the same workspace as Lifehack, such as the Enspiral Network and Dev Academy. Sam Rye and Chelsea Robinson (Lifehack co-ordinators) must frequently leave the office to help run and promote Lifehack events across the country, such as the recent Kaitaia and Invercargill events.
The most challenging task that I have completed at Lifehack was to create a concise, detailed marketing plan for Lifehack Labs. The marketing plan was to outline Lifehack Labs current position in the marketplace, recommend ways to help promote themselves, and increase the sign-up rate from their target audience before applications close on the 29 June. The marketing plan was time consuming, but the satisfaction on completion was an awesome experience.
My view on society has expanded positively in terms of providing solutions to difficult problems, such as Lifehack utilising technology to provide digital mobile applications to improve youth wellbeing in New Zealand. Marketing is not always about making money and mass advertising for one's personal business gain in terms of wealth. Lifehack has taught me that marketing can be used for social good to help advertise and promote not-for-profit organisations, such as Lifehack Labs, which main objective is to help improve society and youth wellbeing.
Throughout these three months of researching information related to social change/entrepreneurship/innovation, understanding the lean comms canvas, and writing interesting marketing content related to Lifehack Labs, I have learnt a variety of valuable information which has helped expand my marketing and social enterprise knowledge.
The Lifehack work experience through Massey University has been beneficial and credible for future job prospects in the marketing world.
Lance Young, Lifehack Extern.
LIFEHACK HQ – Catalysing impact projects for youth wellbeing through technology & social entrepreneurship.
NZ's first Social Innovation Lab – a five week immersion bootcamp to develop technology projects to improve youth wellbeing! Spread the word!