Meet Kiran Patel: GEW 2015
We asked Kiran Patel to write something up for Global Entrepreneurship Week 2015. Kiran is a part of the Lifehack Venture Support programme and founded Young Innovator's Collective in Auckland, providing a place, space and platform for young people to have their voice heard.
There is currently an issue, one that needs our serious attention. Our rangatahi especially in rural areas are finding difficulty in engaging and participating with civics and community projects. Unfortunately with organisations working isolation, perhaps due to a lack of transparency and visibility, the opportunity cost is way to high. Resources, energy and most importantly time is going to waste, when we could be out spending time with our young people due to lack of efficiency in allocating these resources.
"Newly accepted Young Innovators Collective into the Lifehack Venture Support Program, projects a strong voice for further collaboration between youth organisations in New Zealand. Currently the landscape for opportunities for young people can be better, and it is with these types of relationships we are seeing progress towards a more connected, expressive and thriving youth."
Lifehack have consistently been addressing this issue by getting out to rural areas with programs like Lifehack Labs, Lifehack Weekends and their most recent project and programme the Fellowship. Young Innovators Collective is a youth for youth organisation that is looking to reach out to rural areas to best support projects locally to support young people all across Aotearoa. Currently they have 2 communities one catering to 13-18 year olds Local Action Network and one 18-26 year olds called UniTribes. With the current focus on testing, experimenting and trialling, they look to build a replicable model to help youth communities in need in isolated areas.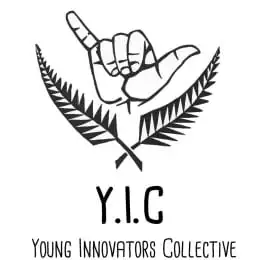 Lifehack has been supporting the Young Innovators Collective with coaching support, programme design and outreach. Working towards opportunities to and the potential to share resources and collaborate on projects and platforms that will help our young people in the most meaningful and purposeful way.
Want to know more about the Young Innovators Collective:
www.facebook.com/younginnovatorscollective
Meet Kiran: kiranpatelnz@gmail.com