LIFEHACK RETURNS TO CHRISTCHURCH!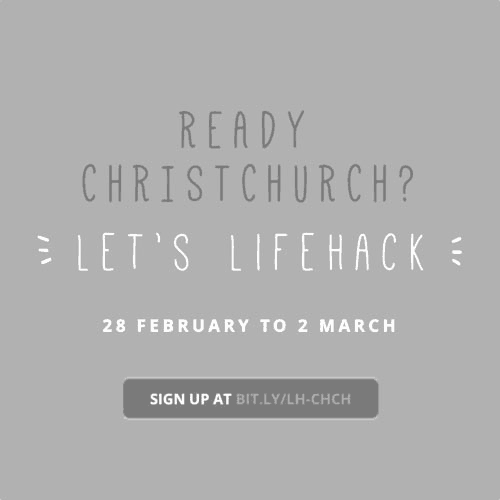 LIFEHACK is coming to Christchurch on 28 February to unleash some creativity!
We're soon to announce our full events calendar for the year which will take us beyond the main centres for the first time, but there's so many creative responses bubbling up in the garden city that we couldn't help but start the year there.
Our all-new weekend event format is making LIFEHACK even more engaging this year as we're going to be focusing 48 hours of human energy on a small number of charity or social venture projects which are addressing youth wellbeing, locally. Challenges will be announced soon!
In the meantime if you want a taste of what it's like to make meaningful change over a weekend, bring your thinking caps, a bucketful of enthusiasm and we promise you'll leave with a spring in your step!
We only have space for 30 people at this LIFEHACK Weekend, so apply for an invite now!

//