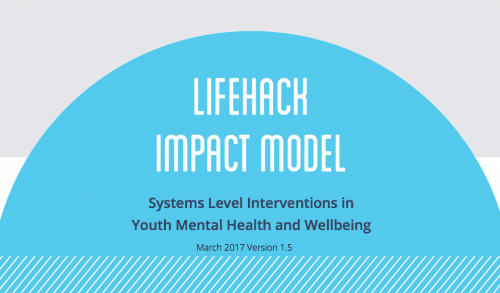 Over several months at the end of 2016 we developed a comprehensive Impact Model for Lifehack. 
It helps to consolidate and share what we've learnt between 2013 and 2016 about how an innovation initiative like Lifehack creates and tracks impact.
The Impact Model makes explicit the outcomes and kinds of impact we seek to create and provides examples of how we have done that so far.
It also articulates the connections between our activities and what is known about the barriers and goals relevant to increasing youth wellbeing.