Lifehack Community Retreat: Better with friends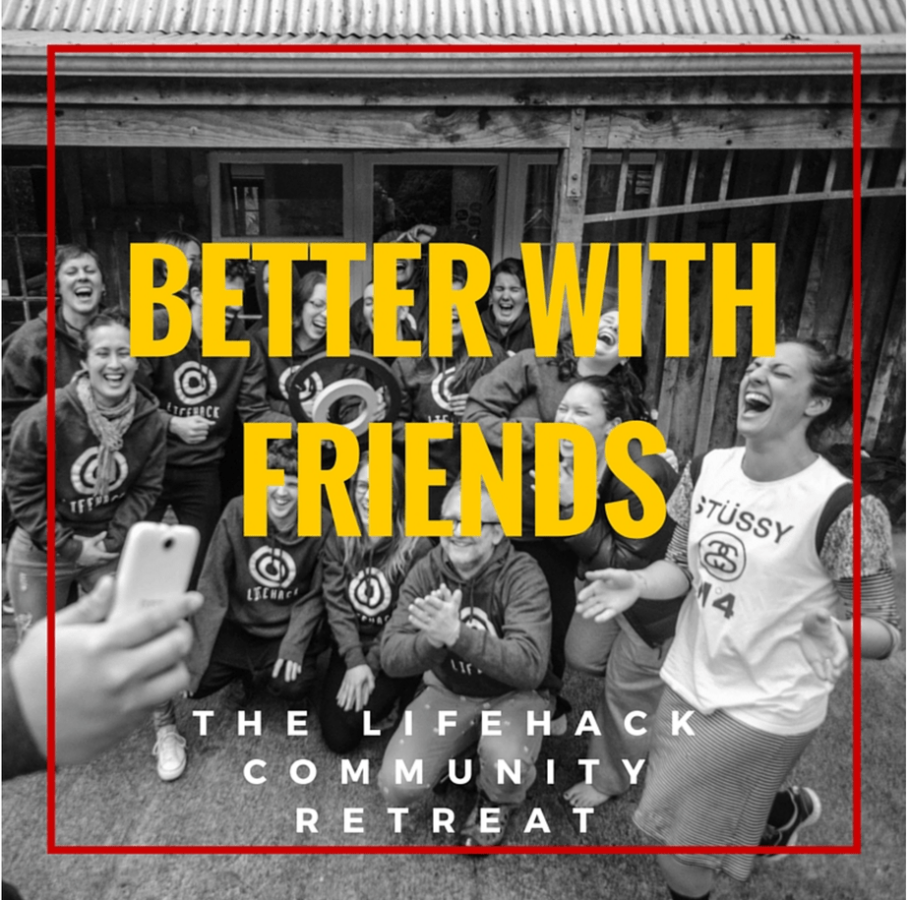 Kia ora Lifehack whānau. It's four weeks out from the Lifehack Community Retreat of 4-6 March. We're starting to get more than a little bit excited. Don't have a ticket yet? Grab yours here.
Invite your friends!
You know that friend whose ears always perk up when you mention Lifehack? Well, the Retreat isn't just about reconnecting with close friends from previous Lifehack events. It's also about expanding your and our network and opening your ears to new perspectives from people who haven't attended a Lifehack event or programme before.
What kind of friend do you mean?
We're not talking just any old mate. We're talking somebody who's passionate about improving the lives of young New Zealanders. It's the glue that holds the Lifehack community together. Beyond that, we don't mind how old they are or what experience they have…
As long as they're prepared to share their story
Your friend will need to come prepared to share their story. We've found that the people who get the most out of our events are the ones who are willing to dig deep into what makes them healthy. It's only by working on our own health and wellbeing that we can start to have a positive effect in our community.
You'll be their guide for the weekend
You won't have to babysit them, but we'd like you to keep checking in with them over the weekend. They'll probably have lots of questions. Who's that person? What's Open Space? What's an Ako session? It can be nerve-racking coming into a new community for the first time, so we'll ask you to make sure they're feeling all good.
Got somebody in mind? Introduce them to the Lifehack crew
The Lifehack Community Retreat isn't for everybody. But it might be just what your close friend needs. Together, we can work out whether this is a good place for them to start their Lifehack journey.
Get in touch with Dayna@LifehackHQ.co to organise a time to chat — in person, online or keep it old school on the telephone.