Everyday Wellbeing Design Challenge: All Change?
Week 5 was secretly the point I was most excited about at the Everyday Wellbeing Design Challenge with Massey University. It was the time where the tutors were testing a hypothesis – 'can we enhance our students' collaborative practice by exposing them to the design briefs of their peers?'.
It is a fascinating opportunity to test what would happen if you ask people to work for 5 weeks in groups to go deep into a specific aspect of Wellbeing, then offer them the chance to pick up something else entirely.
How did we do it?
The students laid out around 60 visual briefs (8 page portfolio of a specific problem, audience, desired action and stakeholders) on long tables, and let the students roam, explore and muse. Overnight they had to assess what they saw, and work out what they wanted to work on next, and with whom.
The speed was quite challenging for some, unsurprisingly, but if you're going to be a designer in the 21st century industry, you're going to have to learn to make quick decisions, to form new teams, to pivot your ideas with new findings, and to leave your ego at the door. It's not always comfortable – but we very rarely learn much inside our comfort zones.
What happened?
Roughly 50% of the students are pursuing their original brief, about 30% in their original groups – but some working alone.
50% have changed brief. If you think about 5 weeks of investment and sense making – that's a huge percentage of people changing. I'd call that a pretty fascinating outcome.
Is it an easy process? Of course not. Some students are probably finding the process difficult and feeling a bit lost. Again, welcome to the world – everyday at Lifehack we are swimming in the complexity of not knowing how to get to a Flourishing society, but we Probe, Sense and Respond our way forward.
Want to know more? Check out the Cynefin Framework…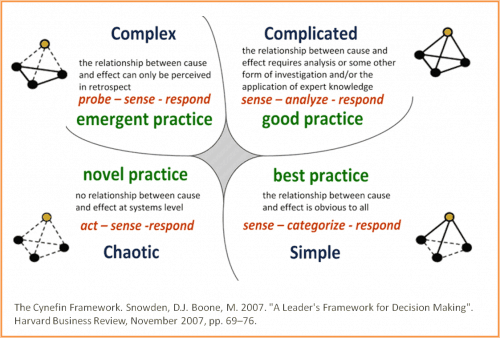 Do you want to learn something, or do you want to do something you can be good at?
Fundamentally this is a provocative question for the future of Universities around the world. Are you training people to be skilled, or are you facilitating them to develop the ability to acquire skills?
This design challenge is pushing that envelope – it is challenging students not to hone the skill of visual communication design, but to build their capacity to apply their design practice to all kinds of problems. At our heart, this is also a vital shift Lifehack is making – building the capacity of communities and young people to consciously design for the problems and opportunities they see in the world around them.
Together we're moving the conversation from 'designing for' to 'designing with' and beyond to 'empowering people to design'.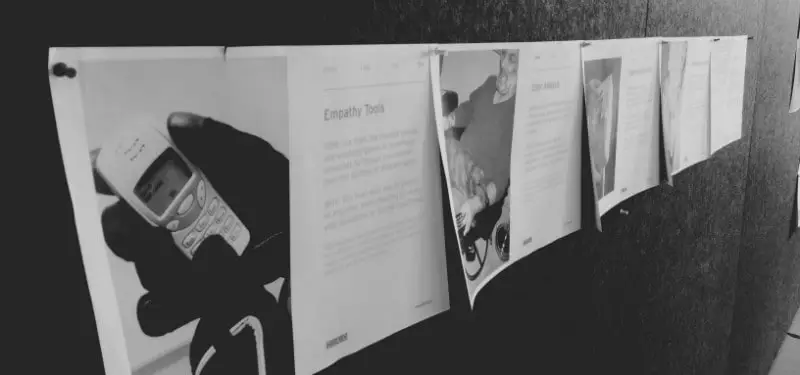 We can't wait to see week 6 and beyond – the conversations amongst the students are going from strength to strength about Wellbeing, and now they're getting to work to build Empathy for the people in their chosen brief through Design Research tools like IDEO Method cards.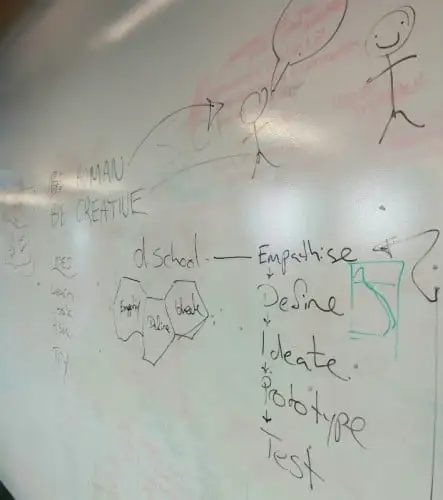 We hope to share a few of our favourite visual briefs from the students here soon!