Christchurch: Save The Date – 1 & 2 March!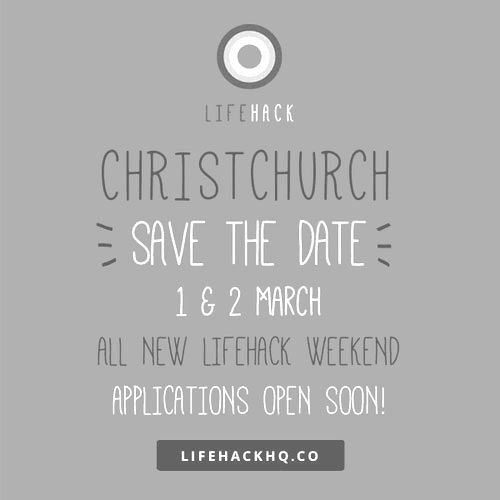 Start Your Engines, we're returning to Christchurch!
We're very excited to announce we'll be announcing our full year's event calendar soon, but in the meantime here's a quick note to let those of you in the Garden City know we'll be coming your way first!
Lifehack Weekend Events have got an exciting new format this year, focused on a great creative experience in your home towns, working with excellent local projects at the weekends to bring your skills, passion and enthusiasm to bear on local challenges.
We're also focusing on helping Lifehackers learn new skills and working in new ways. From experience, we can assure you it will be a bundle of fun – kinda like a house party when cool projects get built…
So, save the date – we'll be opening applications very soon!
If you don't want to miss the announcement, sign up to our mailing list now.