Please Be Kind To Yourself & Other People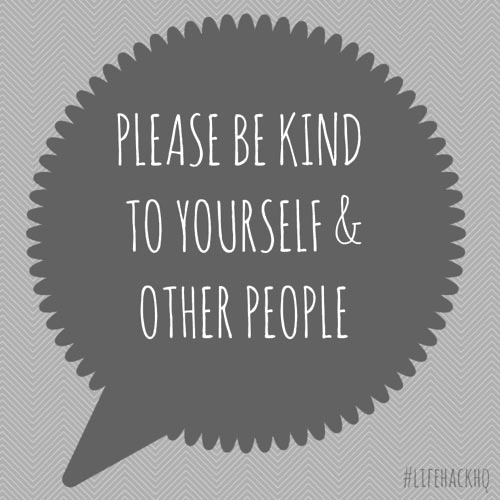 The team at LIFEHACK was sad to hear that Charlotte Dawson was found dead today after a battle with depression, partly this seems to have been caused by recent online bullying.
The story of Charlotte Dawson typifies the incredibly sad tale which continues around the world, and sometimes results in similarly devastating outcomes.
For the last 2 days we've been at a conference in Melbourne where we sat side by side over 400 people working to improve wellbeing and tackle mental health challenges with technology – researchers, clinicians, mental health services, youth delegates, government personnel, entrepreneurs, and more. We were part of a bubble of hope and held a belief that we could use technology for good, to help people experiencing distress and nurture wellbeing practices and strategies in young people.
It's true, we can – all the data and research shows that e-mental health services are helping like never before – reaching people in rural areas with limited access to services, social isolated people who don't feel they can access help in person, and everyday people using their smartphones to build their wellness. But today that feeling is made a little hollow by knowing that people are still experiencing hard times and struggling to cope with them, sometimes with disastrous consequences.
Today all we can ask you to do is to be kind.
Please be kind to yourself, and to others around you.  [tweet]
Tomorrow we ask you to take a fresh look at your relationships and the people around you who might need support. Ask them how they are. See if you can help in any way. Human connection is SO important. Technology will come to help back that up, fill some cracks in our society, and enable people to nurture their own wellbeing and reach services 24/7.