Welcoming Simon Jarvis to Lifehack!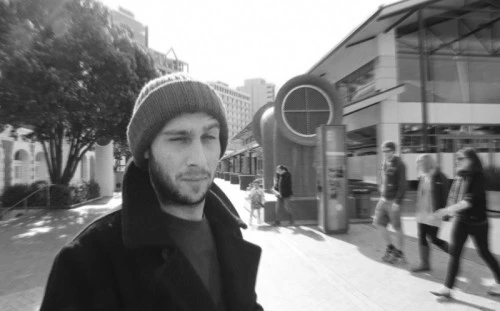 Introducing Simon Jarvis – one of our awesome new team members!
Member of the pack.
Overwhelming feelings of respect, worry, and wonder. All colliding simultaneously inside an already rather cluttered cortex.
Breathe. Breathe deep.
Exhale.
One foot after another through the hallway that I'd just come to know over the last few months, somehow today the walls had a different texture, external changes reflecting what I was now feeling about this building. A softer glow from the lights, a more welcoming atmosphere, all beckoning me toward my new home. Morning greetings came by, strangers morphed into friends, a distinct feeling of belonging was slowly growing, not unlike seeing friends after an extended break.
The people that I do truly respect were welcoming me to join the team, I knew that I can do this, now to get to work.
Skills that I had not used in a while were surfacing again, a feeling of excitement grew the more we all talked, expressing ideas, feelings, opinions, together with a united sense of direction.
Progression.
Those emotions warped and changed over the week, time spent together in and out of the office together, getting to know one another rapidly solidified the bonds we were fostering. Past, present, future, all were accounted for across that week, nothing lost and everything gained as the knowledge was passed to myself and my counterpart. Relief peppered the faces of the Lifehack team, glistening as they realised we were now six, the right six.
---
Editor's Note: We're super excited to have Simon as part of our team! He brings background and skills in business, technology, communications and user experience design. He's passionate about seeing young people have a good ride in the mental health system and enabling more young people to build their own resilience day-to-day through technology.