Suggest a cause for the Wellington Lifehack weekend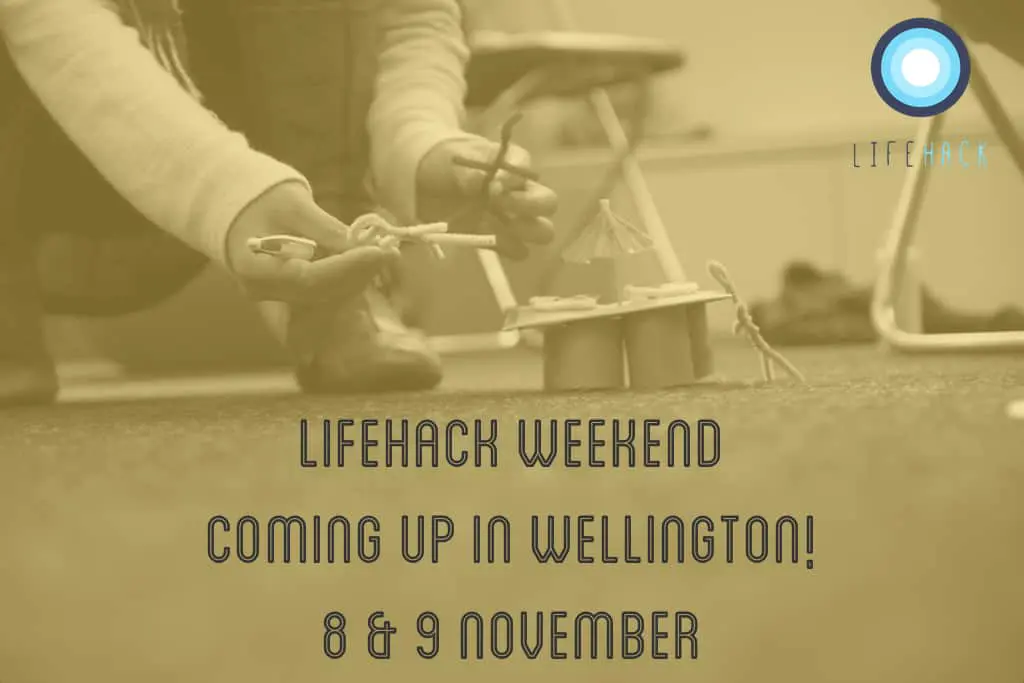 Following a bunch of Lifehack weekends around the country earlier this year, we've come to the conclusion it was about time for a turbo-charged weekend on our home turf in Wellington. Over the weekend of 8 & 9 November, we will be working on three projects that benefit, directly or indirectly, young New Zealanders.
Whether you're a designer, writer, artist, teacher or business brain, it'd be great to have good-hearted and sharp-minded individuals take part in the weekend.
Equally important as the weekend participants are the projects and briefs that get worked on during the event. Which is why we're now on the lookout for Wellington-based youth-focused projects that improve wellbeing. All projects we work with have a wellbeing focus which we are approaching holistically. Whether it's a bike-hire scheme that gets people out the house to spend quality time with one another, building employment pathways or young people learning how to write music – anything that fosters wellbeing directly and indirectly qualifies.
If you know of a project, we'd love to hear from you. It doesn't matter whether it's a one-wo/man band working away during evenings and weekends, or a team working full-time on what they do.
Use this form to suggest a project … and sign up to the weekend via the link below.


Taking place at The BizDojo on Vivian Street, the general plan for the weekend is:
Meet & Greet over beers and a bite: Friday 7th 6pm Getting things done: Saturday 10am-late, Sunday 11am-3pm Final presentations: Sunday 3pm-4.30pm