Lifehack Labs – One Year On – Impact Report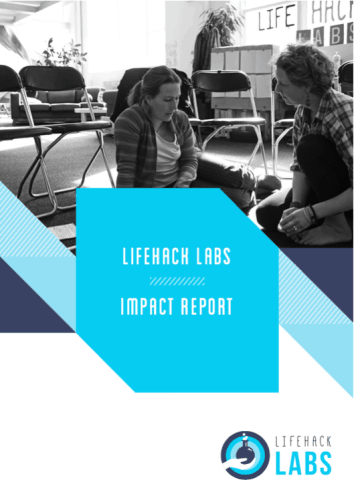 In 2014, we undertook our most intensive programme yet, with a 5 week, full time bootcamp for 20 young people from around Aotearoa New Zealand.
We called it Lifehack Labs.
This is the story of what happened since…
International research suggests that the most common points of failure for new projects and ventures getting into the hands of users and scaling up are breakdowns in teams, poor user-centred design, and running out of funds. The design of Lifehack Labs paid close attention to building social connection and capital, building capacity in user-centred design, and validating value propositions through prototyping. The programme was hosted in Wellington, Aotearoa New Zealand over 5 weeks in August- September 2014, involved 20 participants, 35+ mentors and provocateurs, 10 partners and countless supporters. You can see the mini documentary here.
Read this impact report if you want to find out more about what happened to the people and ventures who were part of Lifehack Labs.