FINAL CALL for Lifehack West Coast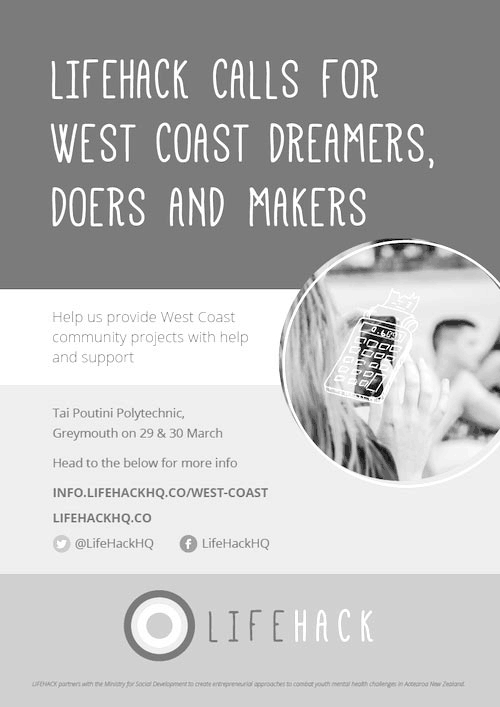 FINAL CALL!
On Saturday 29th March (this weekend!) we kick off 48 hours of Creativity in Greymouth for a coast-wide celebration & do-athon for local causes working on wellbeing projects.
We've been gathering bright minds to unleash their skills on several awesome causes (read more about them here). We've got a couple of spots left for Coasters who're keen to meet like-minds, learn some new skills, and spend the weekend putting a rocket ship behind local causes.
If you're not on the coast, but you know some people who are – share this story on Facebook & email your friends! (or tweet this story)
Finally, here's your chance to book a place at the weekend: