AUCKLAND HAS OFFICIALLY BEEN LIFEHACKED!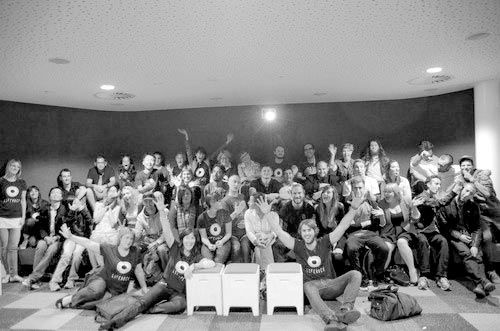 Our first weekend is now done and dusted, but we're still basking in the glow of all of the amazingness that the Auckland Lifehackers brought to the weekend.
Right from Friday night the beautiful new WG Building at AUT became home to our busy action station, of dreaming, scheming and creating, which kicked off with everyone getting to know each other in a series of games that identified who was in the room, where we all came from, what brought us here and what we all love doing.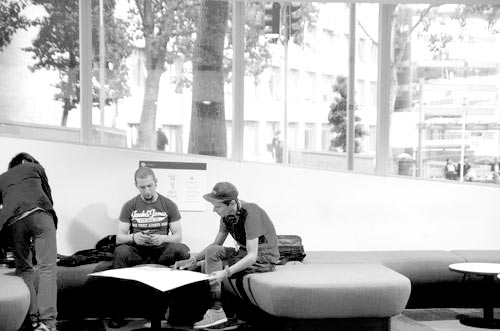 Teams were quickly formed, and skills tested in a Social Business challenge which let people's creativity shine bright like a diamond, and wild and wonderful imaginary businesses were formed. 'Caffeine Girlfriends' – a cafe for hot lesbians, was a clear crowd favourite.
And with this, the tone for the weekend was set.
But, while there was a lot of fun and frivolity, it didn't take long to figure out that everyone in the room was passionate about youth mental health. The conversations were heavy at times, but everybody was open and supportive of one another, which helped to create a really positive and safe place for everyone to explore and create some mind-bending solutions, with a clear focus on prevention instead of treatment. 
Teams bonded quickly, and came to be great friends as they all worked tirelessly, preparing  plans, designing logos, creating characters, drafting site-maps, researching and refining, and pulling together big ideas into achievable actions to create enormous positive change.
Feedback loops throughout the weekend  allowed everybody in the room to help shape and suggest ways to reframe, tweak or improve each-others ideas. And the mentors were generous with their support, and injected their knowledge and experience to help guide projects to greater potential.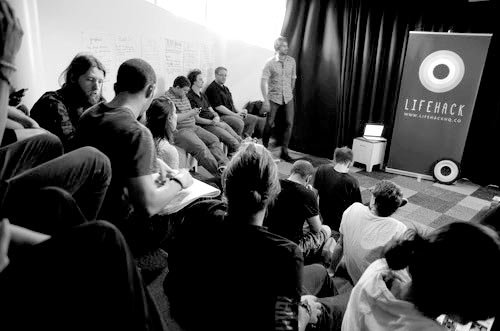 So on Sunday evening, as the clock struck 5, the air was full of electric energy, anticipation, a few nerves, and so much excitement as the ideas were about to be shared in full.
Find out about all of the AUCKLAND LIFEHACKERS and what they dreamt up over the 48 hours here
After the presentations we checked in to see how everyone was feeling, here's what they had to say: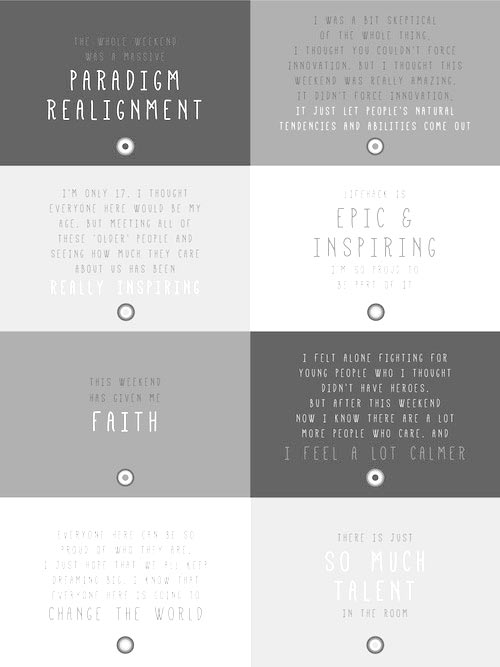 So that's weekend number one down. Boom.
Now, three more to go. Better get some sleep.
A very proud, and a little bit emotional