Lifehack was a systems-level intervention in youth mental health and wellbeing in Aotearoa New Zealand. Over 2013-2017 we grew the capacity of the system to support the wellbeing of young people, with an emphasis on co-design, prevention and capability building.
If you need inspiration or ideas for your own youth wellbeing programmes, our blog is the place for you.
Interested in our approach? Our initiatives page shows the range of programmes we ran from 2013 to 2017.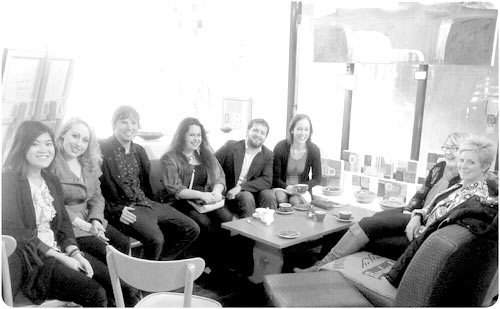 Lifehack has been a great discovery journey for me so far and my trip to Christchurch and meeting Lifehackers in Wellington has been a highlight! In Christchurch I met up with teams – but was also able to connect with some great organisations who are keen to get more involved in phase two. I continue…
In Lifehack's four years, we've learned a lot about how to apply tools and processes from codesign, facilitation, technology, te ao Māori, social enterprise and wellbeing science to a youth wellbeing context.
We've released our supply of resources for you to use in your mahi alongside young people. So please - check them out, print them off and find out for yourself whether they can recharge your work with young people!
Host Your Own Community Hackathon
Community Hackathons are a magical way to bring together a diverse community to work on promising projects. We've found them so useful that we created a step-by-step guide to promoting, organising and hosting your own community hackathon!
A wellbeing design challenge based around milk – it sounds strange, right! But this is one of our favourite sessions that we've run time and time again. If you want to introduce people to design thinking, this is a great place to start.
Relationship-building is one of the foundations of effective facilitation. If you're not sure how to get people beyond the superficial "what do you do for work?" question, this Relationship Building Sort Card package could be what you need.
Think back to the last time you joined a new group of people. Perhaps you started a new job, turned up to a meetup group, or attended a training workshop. Did you have the opportunity to contribute to the culture and norms (the kawa) of the group from the outset...?
We recommend getting support as early as possible if you, or someone you know, are having a hard time with wellbeing or mental distress. Mental distress affects one in five New Zealanders each year and around half of us will experience distress at some time in our lives.