We're committed to sharing the best of our knowledge, insights, and building a library of resources to help you improve youth wellbeing even if you're not able to make it to one of our events or longer programs.
Search Lifehack Resources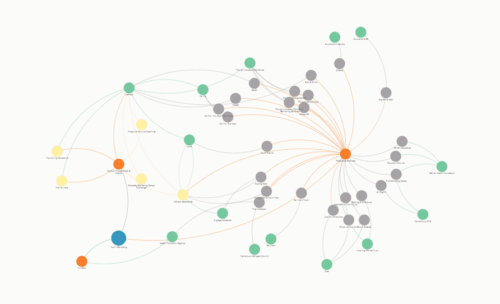 The Problem:
We're often asked what kinds of projects are happening in the youth wellbeing space in Aotearoa New Zealand. Often we reel off a number of the projects we've worked with, ones we know about through our networks, and …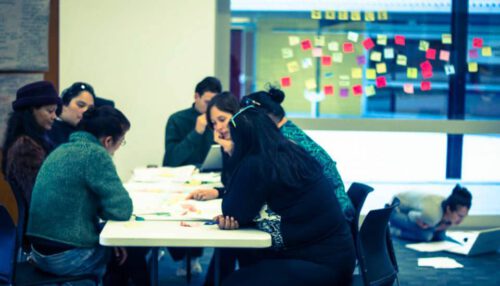 We're excited to announce that we'll be working with three awesome local community initiatives at the upcoming Lower Hutt weekend. Whether you're into cycling, local food production, reciprocity systems, or whānau activities, there's something for everyone. These brave individuals and …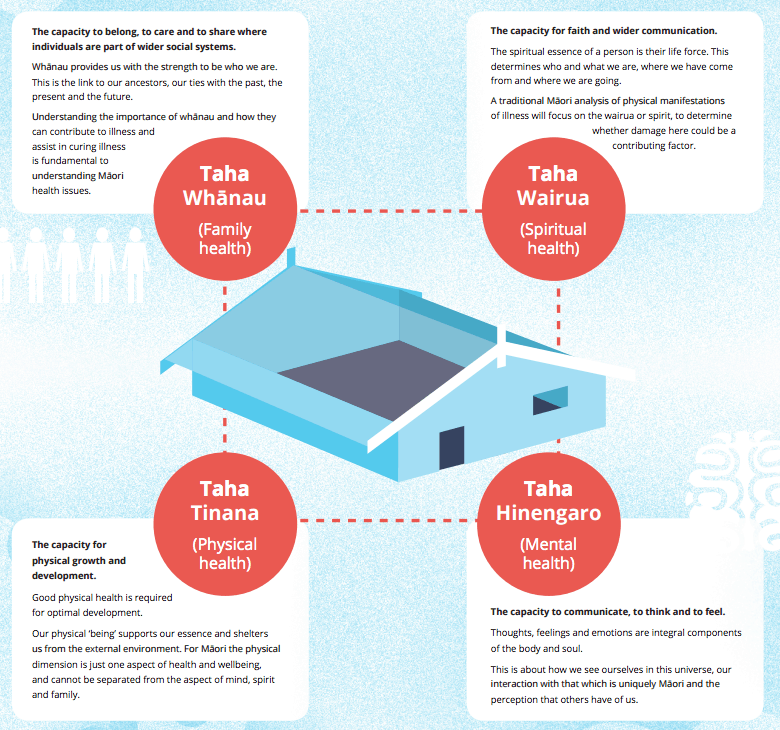 Increasingly there is a recognition around the world that Wellbeing is a holistic concept.
Whilst there's some excellent resources such as 5 Ways To Wellbeing and PERMA, here at Lifehack we feel like we need to acknowledge what Wellbeing means …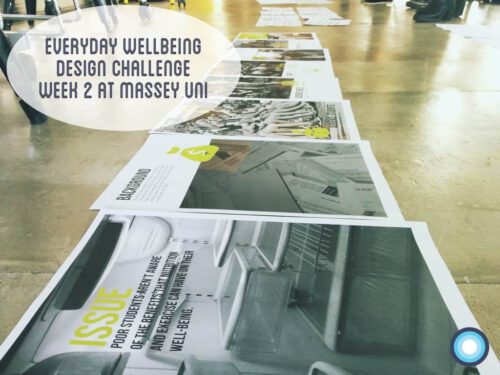 Week 2 of the Everyday Wellbeing Design Challenge with Massey University rolled around, and it was a fascinating array of dialogue and visuals.
As Week 1 ended, the students were asked to spend their independent study hours working to make …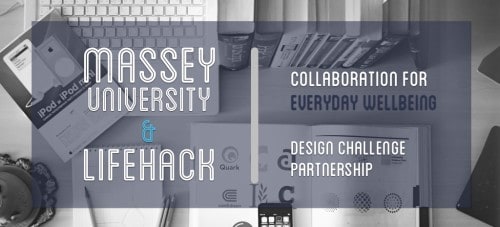 This week we launched the initiative we've been working on for several months now – a design challenge with Massey University's School of Design, focused on Everyday Wellbeing.
The design challenge fits into one semester, and is a double paper …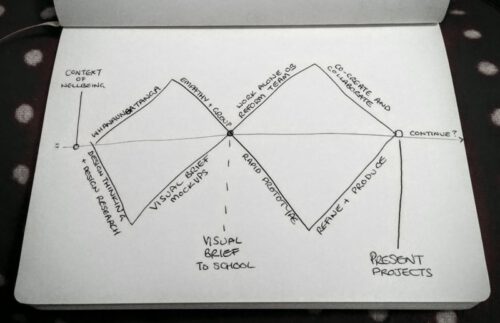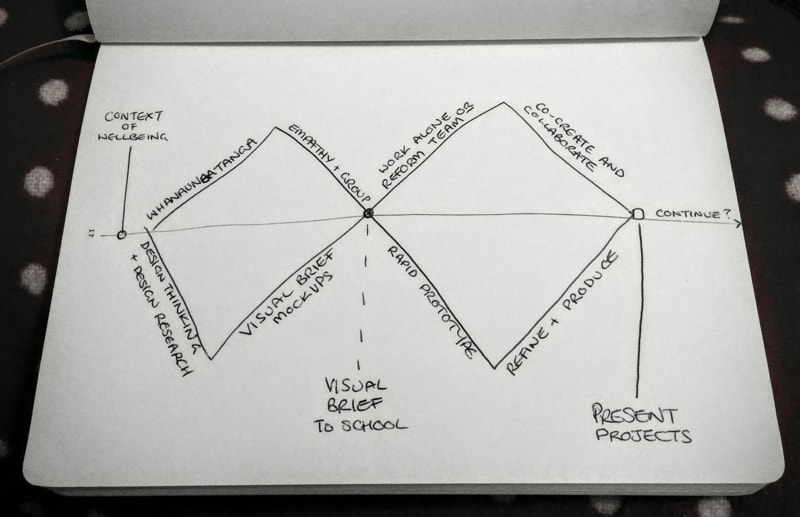 How might we unleash Aotearoa New Zealand's young design talent on Everyday Wellbeing?
Lifehack and Massey University are kicking off a Design Challenge together in July 2015, focused on Everyday Wellbeing.
See the original announcement here, and links to all …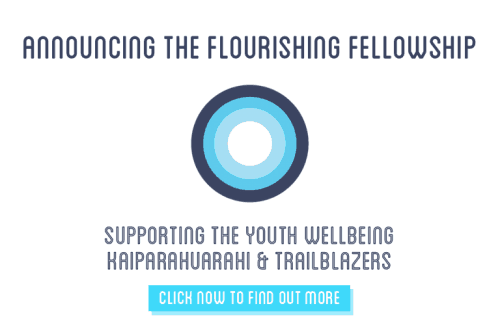 At the start of April we asked the question: 'How might we best support the people around Aotearoa who are championing Wellbeing and Flourishing thinking & projects?'
You can read the first blog here.
To further this, over the last …


One of the greatest parts of our work is being able to learn about and connect, different worlds. One of those instances was the Collaborative Trust's Research Hui, who annually convene social workers, academics, youth workers, researchers and people interested …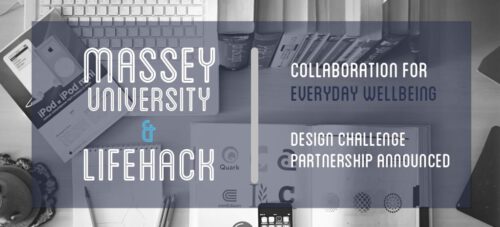 FOR IMMEDIATE RELEASE 
Lifehack and Massey University collaborate for Everyday Wellbeing
Improving everyday wellbeing for young Kiwis through social entrepreneurship will be one of the focuses of an exciting new Design Challenge project for visual communication design students attending Massey …
Recently we launched LIFEHACK Labs – Aotearoa New Zealand's first social innovation lab. It's focus through the 5 week experience is to kickstart impact projects to improve youth wellbeing through technology.
Why Youth Wellbeing?
As many of you will know, …
The team at LIFEHACK was sad to hear that Charlotte Dawson was found dead today after a battle with depression, partly this seems to have been caused by recent online bullying.
The story of Charlotte Dawson typifies the incredibly sad …
HAPPY HOLIDAYS FROM THE LIFEHACK TEAM!
This holiday season, we suggest you can do something better than spending the final days before Christmas running around the shops and getting stressed – Stop Now.
Instead of giving a traditional present this …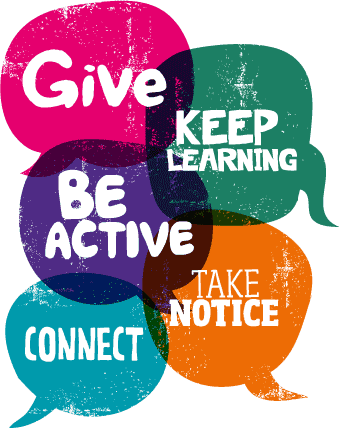 This is one of the most important pieces of research in the last decade – a guide to how we can improve our own wellbeing.
This research shows that if we integrate Giving, Learning, Activities, Mindfulness and Connection into our …