#LifehackLabs – Week 4 – How, Who, WHY?
This week we asked our Labs Co ordinator Charlotte to run us through the goings on of week 4.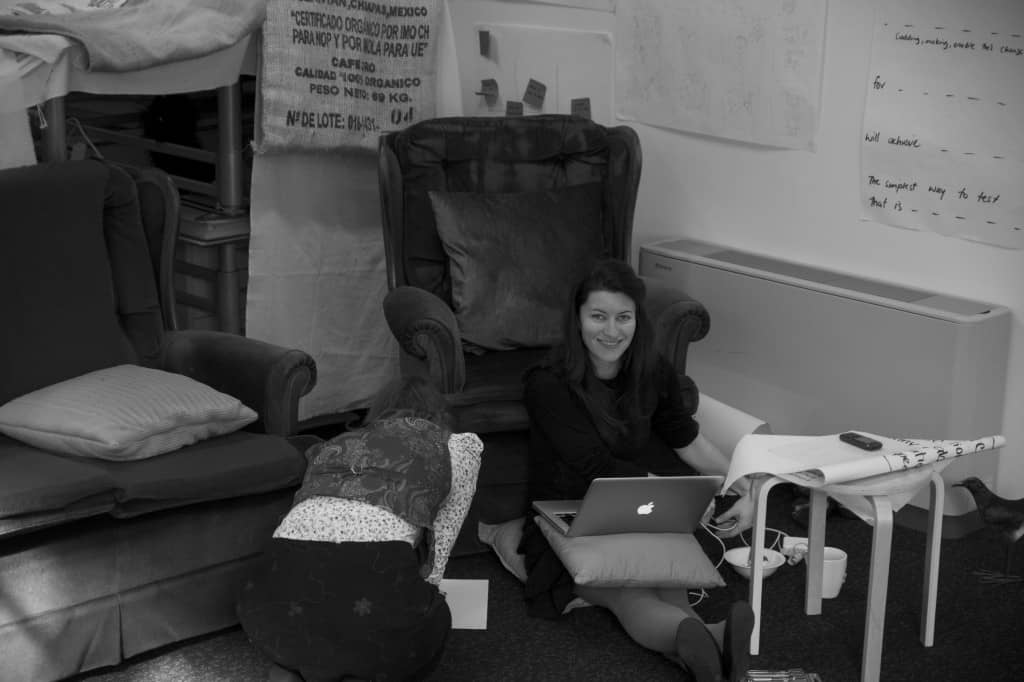 It's easy to forget while immersed in this process, that Lifehack Labs is just a tiny snapshot in time. Who would believe it's been only a month since first asking: "Who do you want to be working with", and "what do you want to be working on?"
Week 4 of the lab has definitely been the hardest week so far – people are tired, reality has kicked in, and the end line (which is really just the beginning line), is only a week away. But while the edge of the nest might feel scary, there have been some lovely light bulb moments emerging from hard conversations: Realisations like "I don't want to go back to my job… I'm 100% certain that I need to keep doing this, so how do I make that work?"
We started the week with a wonderful Ako session from participant Alexanda Whitcombe who walked us through the 'Lotus Blossom' technique http://creatingminds.org/tools/lotus_blossom.htm – an idea generation tool to help remove creative blocks and collapse single-mind thinking; followed by the 'Matrix Selection' tool, useful for defining clarity of concept post-Lotus.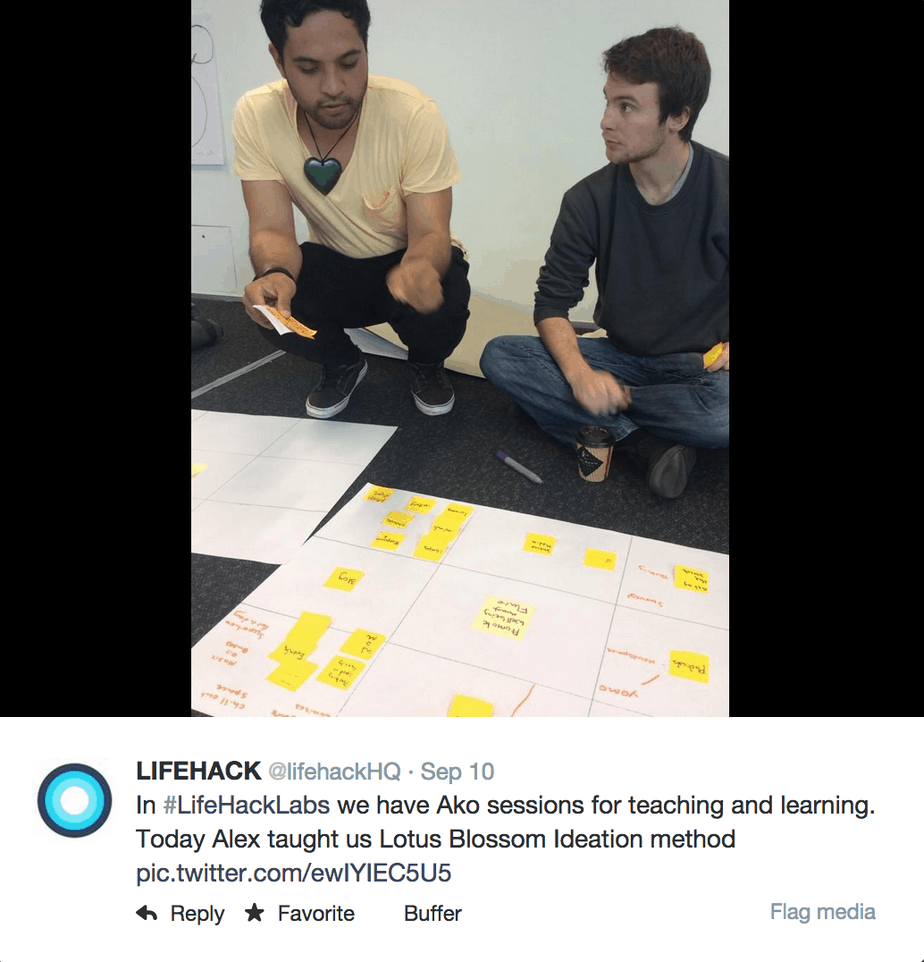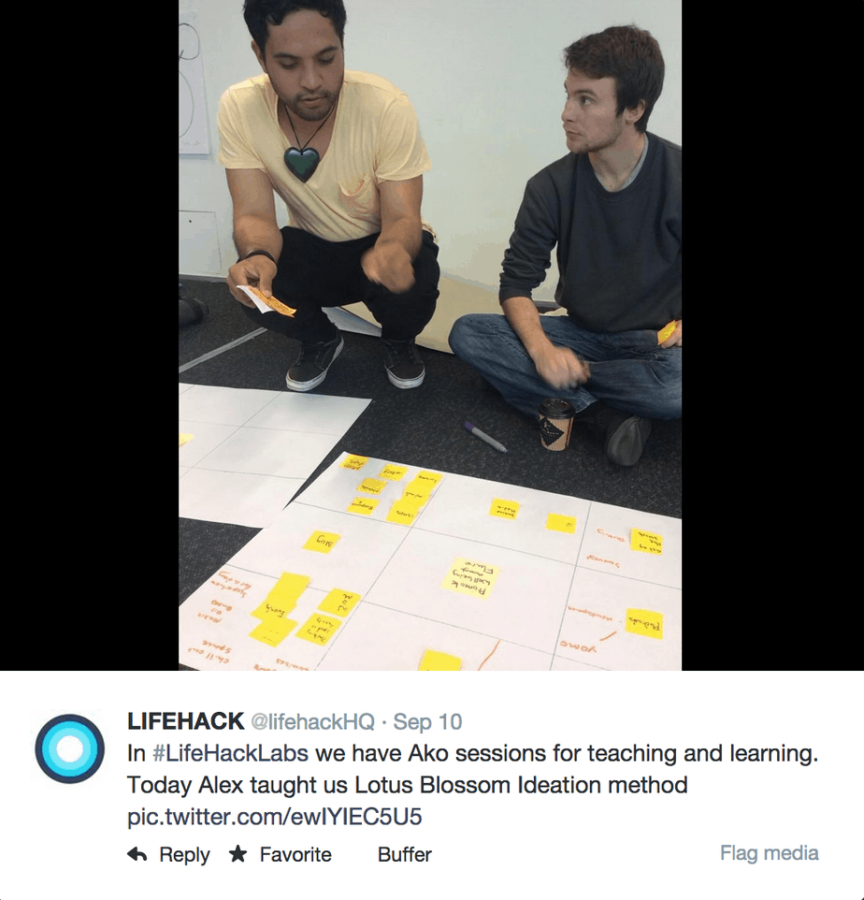 On Tuesday we were lucky enough to have Marianne Elliot from Action Station join us for a second session, this time on storytelling. She reminded us that we've been listening to stories our whole life, and that, knowledge of how to tap into our yearning will give us the ability to tell an engaging story – essential for getting other people excited about a project.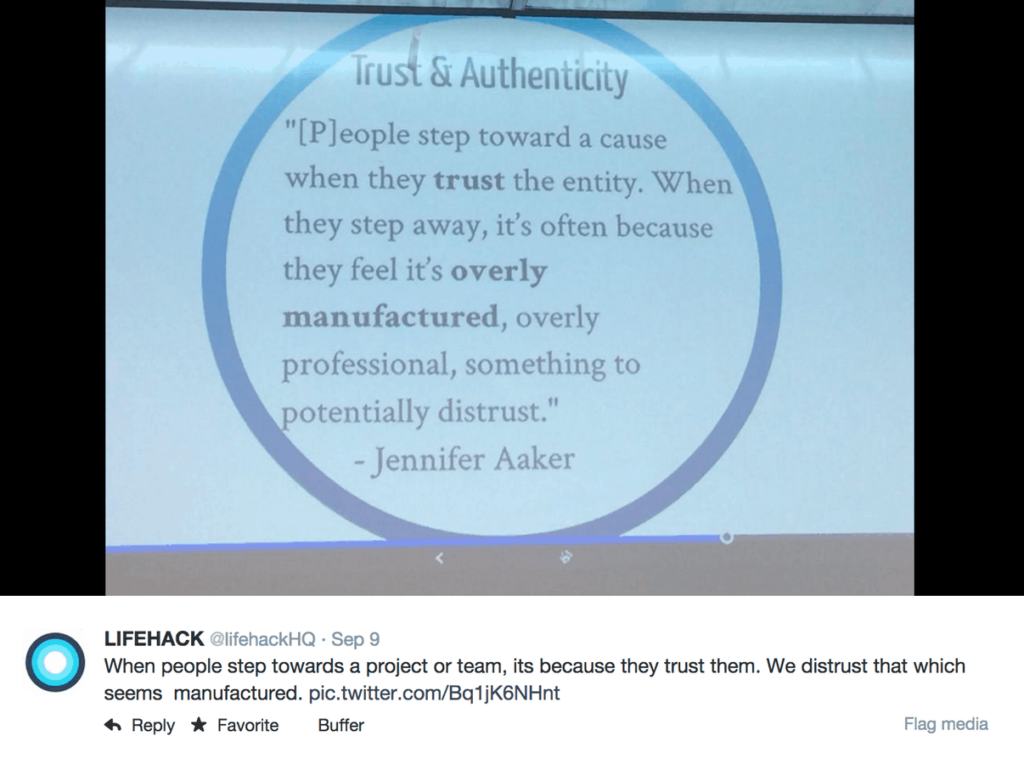 Next up we had Dave Clearwater join us from Akina. He asked thought-provoking questions about how we define quality and success, then spoke about what Akina look for in potential ventures.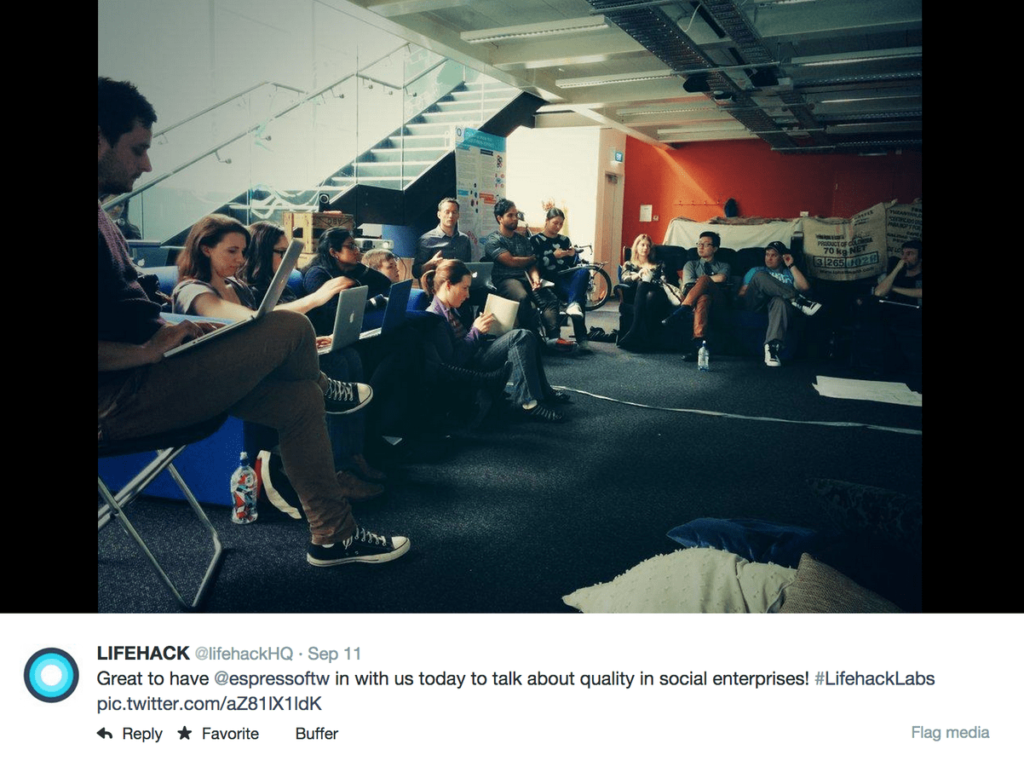 Thursday also gave us the chance to connect off the record with some excellent founders. Rich Bartlett from Loomio, Silvia Zuur from Chalkle and Logan from Highly Flammable answered hard questions from the group about their experience of the highs and lows of start-up world.
Sliced into the middle of Thursday we gladly enjoyed some soul food, with a visit from two super-cute puppies – thanks SPCA!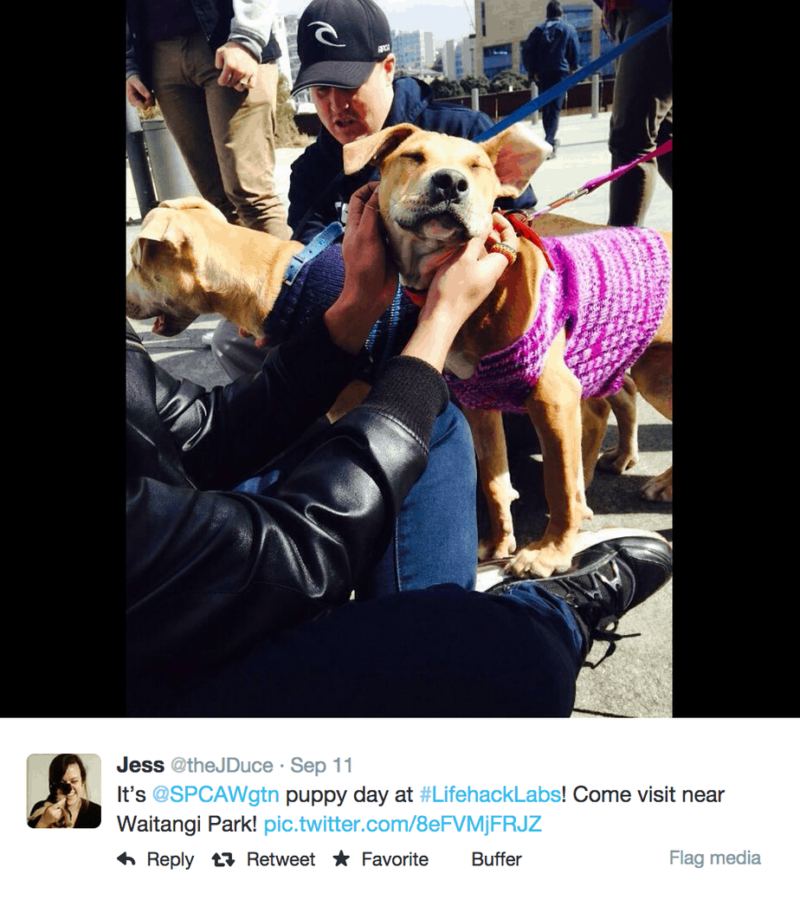 To kick into Friday, Mark Bradford took us through a second BeWeDō session, learning leadership through Aikidō practices and concepts. This got us moving, talking, and exploring some of the problems we were facing in the Lab with a new set of approaches – we hope to be able to share more about Mark's work in the future as his PhD with Massey University comes to fruition!
Then finally to round off the week, we immersed ourselves in "Why Time" with Chris Jupp. After so much deep drilling into the tools, the process and the 'how', Chris helped bring us back full circle and reconnect with our core purpose – a powerful way to finish the week.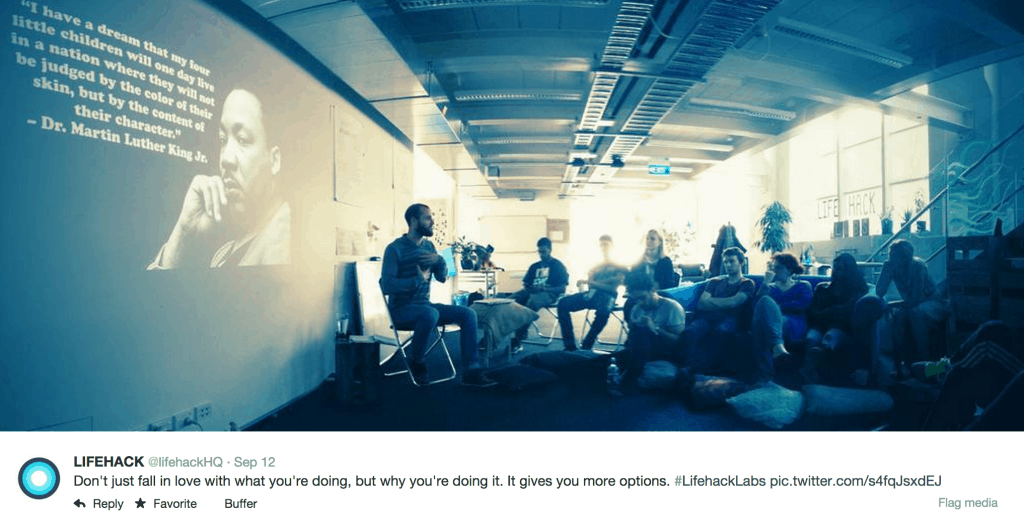 In a nutshell, week 4 saw us all taking stock, figuring out what works and what we can change, having hard but necessary conversations and reconnecting with our core purpose for being. We can't wait to see what will emerge in week 5… This feels like the beginning rather than the end.